Aladdin Live Action Costume (RU-300312)
Disney's Aladdin Live Action Collection
As low as
£33.99
Regular Price
£39.99
£44.99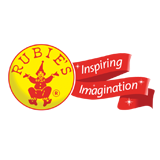 This amazing Mens, Aladdin, Live Action, Disney, Arabian, Fancy Dress Costume is a must-have for anyone looking to dress as Prince Ali from Disney's Brand New Live Action remake of Aladdin.
This fantastic Mens' Aladdin Live Action Costume comes complete with a Red and White, Long sleeved polyester Top with digital print and attached belt plus sewn in mock jacket with digital print, Brown Printed Trousers with an elasticed waist and soft fabric, purple Hat with gold brocade trim at the edge to finish off the look. 
Choose wisely, Aladdin, should you be presented with a magic lamp… Celebrate the return of this Disney classic by dressing up as the fabled story's mischievous hero. With help from your Genie, you may meet your dream princess!
This is an officially licensed Disney product.
Includes:-
Top with attached Jacket
Trousers
Hat
Standard: 36-42" Chest, 26-34" Waist

Extra Large: 46-50" Chest, 36-46" Waist
More Information
Description

This amazing Mens, Aladdin, Live Action, Disney, Arabian, Fancy Dress Costume is a must-have for anyone looking to dress as Prince Ali from Disney's Brand New Live Action remake of Aladdin.

This fantastic Mens' Aladdin Live Action Costume comes complete with a Red and White, Long sleeved polyester Top with digital print and attached belt plus sewn in mock jacket with digital print, Brown Printed Trousers with an elasticed waist and soft fabric, purple Hat with gold brocade trim at the edge to finish off the look. 

Choose wisely, Aladdin, should you be presented with a magic lamp… Celebrate the return of this Disney classic by dressing up as the fabled story's mischievous hero. With help from your Genie, you may meet your dream princess!

This is an officially licensed Disney product.

Includes:-

Top with attached Jacket
Trousers
Hat

Standard: 36-42" Chest, 26-34" Waist

Extra Large: 46-50" Chest, 36-46" Waist