Bill & Ben Costume (RU-889126)
Bill and Ben the Flower Pot Men Collection
As low as
£46.74
Regular Price
£54.99
£59.99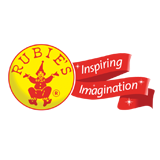 This fantastic Adults, Unisex, Bill, Ben, Flowerpot Men, Cartoon, TV, Fancy Dress Costume is a must-have for anyone looking to dress as one half of the iconic duo - Bill and Ben the Flower Pot Men of course!
This amazing Mens' Bill & Ben Costume comes complete with one changeable costume. Includes Orange Top, Matching Hooped Trousers, Yellow Pot Hat with Yarn Hair, Green and Orange Bow Tie, Gardening Gloves and Double Sided Flower Pot Drink Holder to finish off the look.
"Flobbadobba!" There's fun galore in store as you travel back in time as either half of that magical pair of Flowerpot Men, Bill and Ben. Just switch the bow tie from pink to green and spin your named flowerpot cup a half turn!
Includes:-
Top
Trousers
Hat with Hair
Bowtie
Gloves
Drink Holder
Available in sizes:-
Medium: 41" Chest, 33-35" Waist
Large: 43" Chest, 36-38" Waist
Extra Large: 42-46" Chest, 36-40" Waist
More Information
Description

This fantastic Adults, Unisex, Bill, Ben, Flowerpot Men, Cartoon, TV, Fancy Dress Costume is a must-have for anyone looking to dress as one half of the iconic duo - Bill and Ben the Flower Pot Men of course!

This amazing Mens' Bill & Ben Costume comes complete with one changeable costume. Includes Orange Top, Matching Hooped Trousers, Yellow Pot Hat with Yarn Hair, Green and Orange Bow Tie, Gardening Gloves and Double Sided Flower Pot Drink Holder to finish off the look.

"Flobbadobba!" There's fun galore in store as you travel back in time as either half of that magical pair of Flowerpot Men, Bill and Ben. Just switch the bow tie from pink to green and spin your named flowerpot cup a half turn!

Includes:-

Top
Trousers
Hat with Hair
Bowtie
Gloves
Drink Holder

Available in sizes:-

Medium: 41" Chest, 33-35" Waist
Large: 43" Chest, 36-38" Waist
Extra Large: 42-46" Chest, 36-40" Waist