Black Sorceress Kids Costume (RU-610251)
Kids Halloween Collection
As low as
£9.34
Regular Price
£10.99
£12.99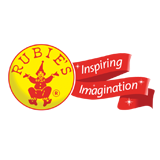 This scary Kids, Girls, Black, Sorceress, Witch, Halloween, Horror Fancy Dress Costume is a must-have for any little one looking to dress as a spooky Black Sorceress this Halloween.
This Kids' Black Sorceress Costume comes complete with a Black Dress, Matching Black Belt and Pointed Witch Hat to finish off the look.
Frighten the living daylights out of the living as you creep up on your friends at Halloween. Dressed as this sorceress, you'll love casting a spell here and stirring a bubbling cauldron there - Better get practicing on your scary cackle too!
Includes:-
Broom and Socks SOLD SEPERATELY.
Available in sizes:-
Small: Ages 3-4 Years
Medium: Ages 5-6 Years
Large: Ages 7-8 Years
More Information
Description

This scary Kids, Girls, Black, Sorceress, Witch, Halloween, Horror Fancy Dress Costume is a must-have for any little one looking to dress as a spooky Black Sorceress this Halloween.

This Kids' Black Sorceress Costume comes complete with a Black Dress, Matching Black Belt and Pointed Witch Hat to finish off the look.

Frighten the living daylights out of the living as you creep up on your friends at Halloween. Dressed as this sorceress, you'll love casting a spell here and stirring a bubbling cauldron there - Better get practicing on your scary cackle too!

Includes:-

Broom and Socks SOLD SEPERATELY.

Available in sizes:-

Small: Ages 3-4 Years
Medium: Ages 5-6 Years
Large: Ages 7-8 Years