Burns Night 2019
Get ready for Burns Night 2019! Summon all the Scotsmen you know and celebrate Scotland's wonderful heritage of Friday 25th January 2019.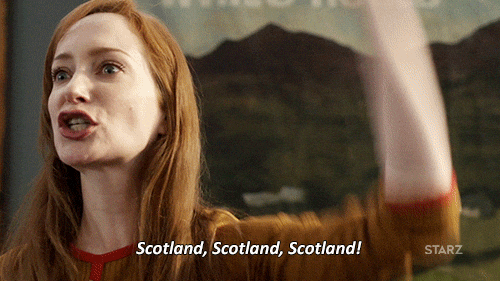 So why do we celebrate Burns Night?
Burns Night, or rather Burns Supper is a celebration of the life and poetry of the poet Robert Burns (25th January 1759 – 21st July 1796). He is iconic for being the author of many Scots poems! The suppers are usually held on or near the poet's birthday, the 25th January. Enough of the facts, it's time to party and celebrate!
Costumes fit for the Occasion...
This hilarious Tartan Kilt with Sporran Jock Set is a must-have for anyone looking to add a bit of Scottish flare to their day! This amazing Kilt is a Red with a Tartan Print design and comes complete with an attached Sporran.
Bring Braveheart to your party with this Brave Scotsman Costume! It comes complete with a blue tartan kilt, brown top and sash with leg ties. "They may take our lives, but they'll never take our freedom!"... An obvious choice for a Burns themed night!
This brilliant men's Scottish Warrior Costume is perfect for any man looking to head to war for Scotland! This hilarious outfit comes complete with a Brown T-shirt with Leather-like Vest, Tartan Print Skirt and matching Sash to finish off the look. Inspired by Mel Gibson's portrayal of Braveheart!
This fantastic Scotsman Carry Me character costume is simply amazing! This hilarious costume is sure to make everyone notice and adore you at the party! It's a deluxe quality costume and comes complete with a tartan print plush, soft one piece suit with false attached Human legs and kilt! Amuse everyone and dress to impress, the kids are sure to love you in this! ! Available in adults one size fits up to 6'2". Ideal for Ski Holidays, Stag Parties, Euro Championships, Highland Games, Rugby etc.
Get the kid's involved!
This gorgeous Storytime Merida costume is perfect for any little princess that loves Disney's 'Brave'. This pretty dress is for all those brave and butt-kicking girls out there! This adorable costume includes a royal blue dress with gold ribbon trim and matching neckline. This dress also has long sleeves and has a Merida print design on the dress. Merida is of course, Disney's fierce Scottish Princess!
Accessory time!
This fantastic Deluxe Tam O Shanter Tartan Hat is perfect for anyone looking to finish off their Burns Night look! Transform into a local Scotsman with this brilliant Tartan Print Tam O Shanter Hat with attached Faux Ginger Hair. Just the thing for Burn's Night!
Not a fan of the previous Tam O Shanter? Then why not try this more realistic looking one? This fantastic Tam O Shanter Tartan Hat is Red with a Tartan Print and has attached Ginger Faux Hair to finish off the look.
Why settle for the conventional Red Tartan hat when you can rock one in green?! This brilliant Green Tam O Shanter with Hair is perfect for anyone looking to celebrate the Scottish Burns Night! It comes complete with a Green and Black Tartan Print Hat with attached Faux Auburn Hair. Ideal for Burns Night or St Andrews Day.
Why don't you go rogue on Burns Night and show off how rebellious you are? This fantastic Ladies' Tartan Punk Kit is just the thing for you! It comes complete with a Red Tartan Print Tutu, Matching Braces and Black Fingerless Gloves to finish off the look.
Decorations
This fantastic Burns Night St Andrews Scottish Fancy Dress Bunting Decoration is perfect for anyone looking to celebrate Burns Night! This brilliant bunting is White and Blue with the Scottish Flag printed on the bunting. It is 7 meters long and has attached 24 Scottish Flags. Go all out for St Andrews Day!
Our Shops
We have a brand new store in Bournemouth Town on Commercial Road which is bigger and better then all our other stores! We also have a Queensway store in Southampton, Castle Lane Store in Bournemouth and our Poole Store in the Dolphin Shopping Centre! Don't forget also if you are local and would like to reserve an item then you can purchase anything online on our website and collect in store! Equally if you cannot make it into one of our stores because your schedule is too busy, that's not a problem either! Just shop online, on our fast and even more efficient website! Buying online has never been so easy and safe on our secure site! Furthermore, browse thousands of fancy dress outfits and make sure you choose the one that's perfect for you!
Hollywood Fancy Dress
31-35 Castle Lane West
Bournemouth
Dorset BH9 3LH
HOLLYWOOD FANCY DRESS
102 Commercial Road
Bournemouth
BH2 5LR
Hollywood Fancy Dress
Unit 84
Dolphin Centre
Poole Town Centre
BH15 1SZ
Hollywood Just For Fun
31-37 Queensway,
Southampton Town Centre
S014 3BL