Teen Titans Go! To The Movies…
Who's excited for the movie release of Teen Titans Go! To The Movies?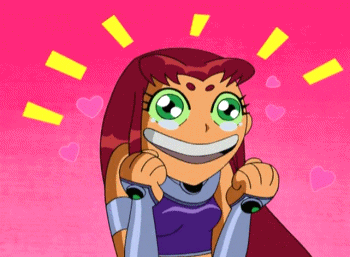 Showing in cinemas on August 3rd! For anyone who doesn't know what this film is about, it's based on an American series Teen Titans Go! 5 teenagers who save the world and live together without any parent to intrude.
Teen Titans - what are they about?
You will see the young bunch find out that every superhero in the DC Universe has their own films, so they decide to go in search of a director for their movie. It's the perfect movie for the younger generation that are DC fans. These DC heroes include Robin, Starfire, Raven, Beast Boy and Cyborg! Robin, being the most well known of course as Batman's sidekick!
DRESS IT UP!
It's always fun to dress up, whether you are going out or staying in, dressing up can always better your day. So if you're taking your little ones to watch this movie why not dress them up so they can feel the part? This deluxe Robin costume is perfect…
This costume comes with a muscle chest jumpsuit with attached boot tops and belt, eye mask and cape.  If you think your child would love this outfit pop in to your local Hollywood store soon ready for the movie release.
Sometimes a full costume isn't everyone's cup to tea so maybe a kit would do? What about this…
This children's robin kit comes complete with a red t-shirt with a robin print and a cardboard mask. It's a nice simple kit which is easy to put on and take off. Perfect if you're going to be sat in a stuffy cinema.
Or you could just dress up for the fun of it why not! Like this cape and mask set…
Just something really light that you can mess around in.You can make up your own superhero and just have some fun! This set comes in a range of colours, red, blue, black, pink and green.
If you are going to watch the movie and you are thinking of dressing up for the occasion, don't forget to pop into your Hollywood Store and browse the fabulous selection we have!