Valentines Day 2019 - Make their heart flutter!
Our favourite time of year is coming around again... Valentines Day of course! Make that someone special in your life feel loved! We at Hollywood Fancy Dress know exactly how to help you achieve that! Ever wondered why we celebrate Valentines Day, click here to find out!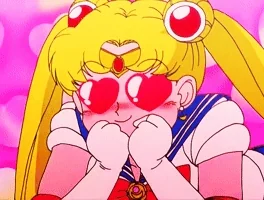 Do Valentines Day right - with Balloons!
We have tonnes of stunning Valentines Day themed balloons now in-stock at all our Hollywood Stores! Make sure you buy your special someone a pretty heart-shaped balloon adorned in fancy writing with a ravishing red colour! Don't just stop at one balloon, why not try a lovely cluster? Our balloon clusters at Hollywood Fancy Dress are Simpy stunning!
Choose between multiple latex or foil balloons to make the perfect cluster to suit your needs! From pretty colours to love inspired shapes and saying! Make Valentines Day special this year with a stunning balloon cluster from Hollywood Fancy Dress!
Not feeling the cluster? Then why not try a Valentine's Day inspired pillar! Prove your love and appreciation with this gorgeous balloon pillar! Again, you can pick your own balloons and decide what goes where in building this tower!
To find our more information on balloon displays and prices call us now or pop into store (addresses listed at the end of the blog):-
Castle Lane West Store, Bournemouth:- 01202 532262
Poole Dolphin Store, Poole Town Centre:- 01202 660841
Bournemouth Town Store, Bournemouth Town Centre (Near the Triangle):- 01202 554652
Queensway Store, Southampton:- 02380 221494
You can find more examples of gorgeous balloon displays on our Balloon Arcade Facebook page, click here now to check them out and like our page!
It's not all about balloons though, after all we are a Fancy Dress company!
Lingerie - guaranteed to spice up your Valentines Day!
This gorgeous ladies Fever Nurse, Feel Better Lingerie is ideal for any lady looking to nurse their partner back to full health! This raunchy lingerie comes complete with a white and red Dress with Collar, Panties & Headpiece. Besides, who doesn't love a bit of role play? This gorgeous Nurse inspired lingerie is perfect for nursing your victim back to life in the bedroom!
Be wild in the bedroom with this raunchy ladies Fever Feline, Wild Cat lingerie. It comes complete with a short Leopard Print Dress with Suspenders, Panties & matching Ears. Be a Feline Goddess in this sexy attire! This stunning Ladies Fever Feline Lingerie is perfect for satisfying you partner! Go a little wild in the bedroom and release your inner animal!
Command your own bedroom and lay down the law! This gorgeous Fever Army, Major lingerie comes complete with a short, black and dark green lace dress with epaulettes, matching panties and a green hat to finish off the look. Set pulses raising in this raunchy lingerie. This seductive Ladies Army Major Lingerie is perfect for any lady looking to get bossy in the bedroom!
For the Men...
This brilliant Fireman costume is perfect for any man looking to rescue damsels in distress and to put out fires! This awesome costume includes jacket, trousers and hat all in a Fireman design! Put out any dangerous fire that may be sizzling this Valentines Day in this brilliant Men's Fireman Fancy Dress Costume!
Every lady of a certain age's fantasy! Look stunning and sweep them off their feet in this Men's Deluxe White Captains Costume. Including white jacket with gold detail, white trousers, white cap with gold detail and white gloves. This brilliant Men's Deluxe Captain Costume is just the thing to command the bedroom the way you command the seas! Really spice up the bedroom in this amazing military themed fancy dress costume!
You'll put all the girls under arrest with this hot macho Fever Cop Costume. This fantastic Men's fancy dress outfit comes complete with a black top, trousers and matching police hat to finish off the look. Look the part this Valentines Day and start laying down the law in the bedroom!
A little something extra?
These gorgeous Pink Fluffy Handcuffs are a must-have for any temptress out there! This pretty pair of handcuffs are pink with pink, fluffy marabou. They are plastic and also come with plastic keys. The perfect accessory for Valentines Day! Who doesn't need a pair of pink handcuffs to stash away in the wardrobe for special occasions?!
Are Sailor's perhaps your partners ultimate fantasy? Then this brilliant White Sailor Hat with Blue Band and Gold Anchor Detail is just the thing to romp things up in the bedroom! Hello Sailor!! Make Valentines Day truly memorable!
If you fancy yourself as a bit of a trouble maker you will love dressing up in the Fever Miss Behave Schoolgirl Costume! This kinky costume comes complete with a wet look black and tartan print dress, detachable suspenders and tie, to ensure you're the naughtiest pupil in the bedroom!
Our Shops
We have a brand new store in Bournemouth Town on Commercial Road which is bigger and better then all our other stores! We also have a Queensway store in Southampton, Castle Lane Store in Bournemouth and our Poole Store in the Dolphin Shopping Centre! Don't forget also if you are local and would like to reserve an item then you can purchase anything online on our website and collect in store! Equally if you cannot make it into one of our stores because your schedule is too busy, that's not a problem either! Just shop online, on our fast and even more efficient website! Buying online has never been so easy and safe on our secure site! Furthermore, browse thousands of fancy dress outfits and make sure you choose the one that's perfect for you!
We currently have plenty of Lingerie in stock at the moment - especially at our Poole and Castle Lane West stores! For all those looking to arrange balloon clusters and displays make sure you check out the phone numbers provided above in the blog.
Hollywood Fancy Dress
31-35 Castle Lane West
Bournemouth
Dorset BH9 3LH
HOLLYWOOD FANCY DRESS
102 Commercial Road
Bournemouth
BH2 5LR
Hollywood Fancy Dress
Unit 84
Dolphin Centre
Poole Town Centre
BH15 1SZ
Hollywood Just For Fun
31-37 Queensway,
Southampton Town Centre
S014 3BL