Captain Marvel Kids Kree Suit (RU-700595)
Captain Marvel Collection
As low as
£18.69
Regular Price
£21.99
£24.99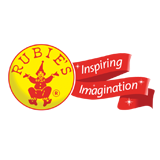 This amazing Girls, Captain Marvel, Kids, Kree, Suit, Deluxe, Marvel, Avengers, Carol Danvers, Fancy Dress Costume is a must-have for any little one looking to dress as Captain Marvel.
This stunning Kids' Captain Marvel Kids Kree Suit Costume comes complete with a Blue, Black and Silver Jumpsuit with attached Shoe Covers, Fabric Belt and Matching Fabric Headpiece to finish off the look.
Air force pilot and member of Kree's elite Starforce team, Carol Danvers transforms into a super-hero. She is Captain Marvel and she displays some surprising cosmic powers. Zip into this suit like her and leave your earthly past behind!
Includes:-
Jumpsuit with Shoe Covers
Fabric Belt
Fabric Headpiece
Availble in sizes:- 
Small: 3-4 Years, 44"-48" Height, 25"-26" Waist
Medium: 5-7 Years, 50"-54" Height, 27"-30" Waist
Large: 8-10 Years, 56"-60" Height, 27"-30" Waist
More Information
Description

This amazing Girls, Captain Marvel, Kids, Kree, Suit, Deluxe, Marvel, Avengers, Carol Danvers, Fancy Dress Costume is a must-have for any little one looking to dress as Captain Marvel.

This stunning Kids' Captain Marvel Kids Kree Suit Costume comes complete with a Blue, Black and Silver Jumpsuit with attached Shoe Covers, Fabric Belt and Matching Fabric Headpiece to finish off the look.

Air force pilot and member of Kree's elite Starforce team, Carol Danvers transforms into a super-hero. She is Captain Marvel and she displays some surprising cosmic powers. Zip into this suit like her and leave your earthly past behind!

Includes:-

Jumpsuit with Shoe Covers
Fabric Belt
Fabric Headpiece

Availble in sizes:- 

Small: 3-4 Years, 44"-48" Height, 25"-26" Waist
Medium: 5-7 Years, 50"-54" Height, 27"-30" Waist
Large: 8-10 Years, 56"-60" Height, 27"-30" Waist