Finn Deluxe Kids Costume (RU-620258)
Star Wars: Episode IX Collection
As low as
£14.44
Regular Price
£16.99
£19.99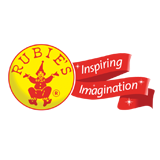 This fantastic Kids, Finn, Deluxe, Star Wars, Disney, George Lucas, Fancy Dress Costume is a must-have for any little one looking to dress as their favourite Star Wars character!
Team up with Rey and get running - the First Order troops are after you! This detailed set captures all the finer points of Finn's attire since he stepped out of his Stormtrooper armour...
This stunning Kids Finn Deluxe Costume comes complete with a Green Printed Top with Mock Jacket and Brown/ Grey Trousers to finish off the look.
Finn Deluxe Kids Costume, just the thing for any Star Wars lover!
Includes:-
• Top with Mock Jacket
• Trousers
Shoes NOT included.
Available in sizes:-
• Medium: Ages 5-6 Years
• Large: Ages 7-8 Years
More Information
Description

This fantastic Kids, Finn, Deluxe, Star Wars, Disney, George Lucas, Fancy Dress Costume is a must-have for any little one looking to dress as their favourite Star Wars character!

Team up with Rey and get running - the First Order troops are after you! This detailed set captures all the finer points of Finn's attire since he stepped out of his Stormtrooper armour...

This stunning Kids Finn Deluxe Costume comes complete with a Green Printed Top with Mock Jacket and Brown/ Grey Trousers to finish off the look.

Finn Deluxe Kids Costume, just the thing for any Star Wars lover!

Includes:-

• Top with Mock Jacket

• Trousers

Shoes NOT included.

Available in sizes:-

• Medium: Ages 5-6 Years

• Large: Ages 7-8 Years