Frozen II Deluxe Kristoff Costume (RU-300470)
Disney's Frozen II Collection
As low as
£49.29
Regular Price
£57.99
£59.99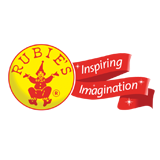 This amazing Mens, Frozen II, Deluxe, Kristoff, Disney, Fancy Dress Costume is a must-have for anyone looking to dress as Kristoff from Frozen II.
This incredible Mens Frozen II Deluxe Kristoff Costume comes complete with a Brown Jersey Printed Top with Mock Ties on the Front and Fringing on the Shoulders and Bottom of Top, Polyester Trousers with attached Foam Boot Tops with Digital Printing Detail to finish off the look.
Frozen II Deluxe Kristoff Costume, just the thing for Frozen fans!
You won't need to have been raised by a colony of trolls to be this Kristoff! Team up with fellow players and create your own Frozen universe. Admire this faithful recreation, trimmed with ties and fringes all fit for an ice harvester.
Includes:-
• Top
• Trousers
• Boot Covers
Available in sizes:-
• Standard: 36-42" Chest
• Extra Large: 42-46" Chest
More Information
Description

This amazing Mens, Frozen II, Deluxe, Kristoff, Disney, Fancy Dress Costume is a must-have for anyone looking to dress as Kristoff from Frozen II.

This incredible Mens Frozen II Deluxe Kristoff Costume comes complete with a Brown Jersey Printed Top with Mock Ties on the Front and Fringing on the Shoulders and Bottom of Top, Polyester Trousers with attached Foam Boot Tops with Digital Printing Detail to finish off the look.

Frozen II Deluxe Kristoff Costume, just the thing for Frozen fans!

You won't need to have been raised by a colony of trolls to be this Kristoff! Team up with fellow players and create your own Frozen universe. Admire this faithful recreation, trimmed with ties and fringes all fit for an ice harvester.

Includes:-

• Top

• Trousers

• Boot Covers

Available in sizes:-

• Standard: 36-42" Chest

• Extra Large: 42-46" Chest