Ghostbusters III Child Costume (RU-620827)
As low as
£16.99
Regular Price
£19.99
£24.99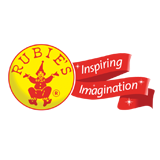 This amazing Kids, Unisex, Childs, Ghostbusters, 1980s, Halloween Fancy Dress Costume is ideal for child looking to dress as an iconic Ghostbuster! 
This fabulous Kids, Ghostbusters III Costume comes complete with a Beige and Orange Striped Jumpsuit with a Ghostbusters Logo Printed on the Arms, and a Printed Backpack on the back of the Jumpsuit, along with an Inflatable Proton Wand to finish off the look. Suitable for girls and boys!
Are you ready to dedicate your life to the study of the paranormal? Join the Ghostbusters, prep your proton laser and charge through the streets to see what you can capture! And look out for the Stay Puft Marshmallow Man!
Includes:-
Jumpsuit with Printed Backpack
Inflatable Proton Wand
Available in sizes:-
Small: Ages 3-5 Years

Medium: Ages 5-7 Years

Large: Ages 8-10 Years
More Information
Description

This amazing Kids, Unisex, Childs, Ghostbusters, 1980s, Halloween Fancy Dress Costume is ideal for child looking to dress as an iconic Ghostbuster! 

This fabulous Kids, Ghostbusters III Costume comes complete with a Beige and Orange Striped Jumpsuit with a Ghostbusters Logo Printed on the Arms, and a Printed Backpack on the back of the Jumpsuit, along with an Inflatable Proton Wand to finish off the look. Suitable for girls and boys!

Are you ready to dedicate your life to the study of the paranormal? Join the Ghostbusters, prep your proton laser and charge through the streets to see what you can capture! And look out for the Stay Puft Marshmallow Man!

Includes:-

Jumpsuit with Printed Backpack
Inflatable Proton Wand

Available in sizes:-

Small: Ages 3-5 Years

Medium: Ages 5-7 Years

Large: Ages 8-10 Years