Gothic Witch Kids Costume (RU-881026)
Kids Halloween Collection
As low as
£12.74
Regular Price
£14.99
£16.99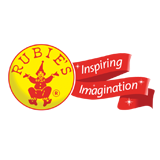 This gorgeous Kids, Girls, Gothic, Witch, Halloween, Horror, Fancy Dress Costume is a must-have for any little one looking to dress as a scary, gothic Witch this Halloween.
This Gothic Witch Kids Costume comes complete with a Black and Orange, Velvet Trimmed Dress and Matching Hat to finish off the look.
All the colours of Halloween come together under the brim of this witch's hat. Whether you stay at home to welcome your neighbourhood spooks or ride out on your broom to catch the moonlight, you'll turn pumpkin heads tonight!
Includes:-
Broom NOT INCLUDED.
Available in sizes:-
Small: 3-4 Years, 44"-48" Height, 25"-26" Waist
Medium: 5-7 Years, 50"-54" Height, 27"-30" Waist
Large: 8-10 Years, 56"-60" Height, 27"-30" Waist
More Information
Description

This gorgeous Kids, Girls, Gothic, Witch, Halloween, Horror, Fancy Dress Costume is a must-have for any little one looking to dress as a scary, gothic Witch this Halloween.

This Gothic Witch Kids Costume comes complete with a Black and Orange, Velvet Trimmed Dress and Matching Hat to finish off the look.

All the colours of Halloween come together under the brim of this witch's hat. Whether you stay at home to welcome your neighbourhood spooks or ride out on your broom to catch the moonlight, you'll turn pumpkin heads tonight!

Includes:-

Broom NOT INCLUDED.

Available in sizes:-

Small: 3-4 Years, 44"-48" Height, 25"-26" Waist
Medium: 5-7 Years, 50"-54" Height, 27"-30" Waist
Large: 8-10 Years, 56"-60" Height, 27"-30" Waist