Grim Reaper Costume (RU-15241)
As low as
£16.99
Regular Price
£19.99
£24.99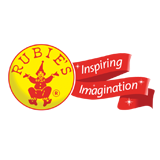 Grim Reaper Costume. This scary reaper costume includes a long, black hooded robe and waist sash. Just as you don't know how long you've got left on the planet, but the grim reaper's just counting down the days to the inevitable, so too is there a one way deal going on with this gear - you can see out, but others can't see in.
Includes:- Black hooded robe and waist sash.
Available in sizes:-
Standard, Fits Up to Chest 44", Waist 38".
Alternative Code:- WI-HM5549.
BNOV-R15241
More Information
Description

Grim Reaper Costume. This scary reaper costume includes a long, black hooded robe and waist sash. Just as you don't know how long you've got left on the planet, but the grim reaper's just counting down the days to the inevitable, so too is there a one way deal going on with this gear - you can see out, but others can't see in.

Includes:- Black hooded robe and waist sash.

Available in sizes:-

Standard, Fits Up to Chest 44", Waist 38".

Alternative Code:- WI-HM5549.

BNOV-R15241