Hawkeye Kids Avengers Costume (RU-630505)
Kids Avengers Assemble Collection
As low as
£18.69
Regular Price
£21.99
£24.99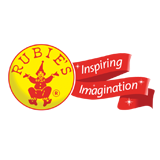 This amazing Kids, Boys, Hawkeye, Clint Barton, Marvel, Superhero, Avengers, Endgame, Fancy Dress Costume is a must have for any little one looking to dress as the incredible Hawkeye!
This Kids' Hawkeye Costume comes complete with a Black and Purple, 3D Muscle Print Chest Jumpsuit with iconic Hawkeye Print and Back Print!
Real name Clint Barton, Hawkeye is best known as one of the Avengers, teaming up with the likes of Iron Man and Captain America. What he lacks in super powers, he more than makes up with his skills as an archer and a marksman.
Includes:-
Small: Age 3-4 Years 

Medium: Age 5-6 Years 

Large: Age 7-8 Years
More Information
Description

This amazing Kids, Boys, Hawkeye, Clint Barton, Marvel, Superhero, Avengers, Endgame, Fancy Dress Costume is a must have for any little one looking to dress as the incredible Hawkeye!

This Kids' Hawkeye Costume comes complete with a Black and Purple, 3D Muscle Print Chest Jumpsuit with iconic Hawkeye Print and Back Print!

Real name Clint Barton, Hawkeye is best known as one of the Avengers, teaming up with the likes of Iron Man and Captain America. What he lacks in super powers, he more than makes up with his skills as an archer and a marksman.

Includes:-

Small: Age 3-4 Years 

Medium: Age 5-6 Years 

Large: Age 7-8 Years