Hulk Kids Costume (RU-700648)
Avengers: Endgame Collection
As low as
£18.69
Regular Price
£21.99
£24.99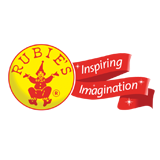 This fantastic, Kids, Boys, Incredible, Hulk, Marvel, Avengers, Endgame, Bruce Banner, Superheroes, Fancy Dress Costume is ideal for any little one looking to dress as the Incredible Hulk from Avengers: Endgame.
This amazing Kids' Hulk Costume comes complete with a Green and Black Jumpsuit with 3D Printed, Character Design, attached Shoe Covers and a matching Green and Black mask with Character Detail to finish off the look.
No need to alter your DNA structure before you transform into The Hulk! Making the change is easy, and you don't even have to get angry before you turn green. Powerful and moody, he keeps his inner Bruce Banner… inside!
Includes:-
Jumpsuit with Shoe Covers
Mask
Available in sizes:-
Small: 3-4 Years, 44"-48" Height, 25"-26" Waist
Medium: 5-7 Years, 50"-54" Height, 27"-30" Waist
Large: 8-10 Years, 56"-60" Height, 27"-30" Waist
More Information
Description

This fantastic, Kids, Boys, Incredible, Hulk, Marvel, Avengers, Endgame, Bruce Banner, Superheroes, Fancy Dress Costume is ideal for any little one looking to dress as the Incredible Hulk from Avengers: Endgame.

This amazing Kids' Hulk Costume comes complete with a Green and Black Jumpsuit with 3D Printed, Character Design, attached Shoe Covers and a matching Green and Black mask with Character Detail to finish off the look.

No need to alter your DNA structure before you transform into The Hulk! Making the change is easy, and you don't even have to get angry before you turn green. Powerful and moody, he keeps his inner Bruce Banner… inside!

Includes:-

Jumpsuit with Shoe Covers
Mask

Available in sizes:-

Small: 3-4 Years, 44"-48" Height, 25"-26" Waist
Medium: 5-7 Years, 50"-54" Height, 27"-30" Waist
Large: 8-10 Years, 56"-60" Height, 27"-30" Waist