Jafar Aladdin Costume (RU-821238)
Disney's Aladdin Collection
As low as
£50.99
Regular Price
£59.99
£64.99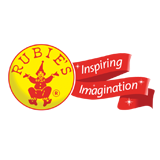 This fantastic Mens, Jafar, Aladdin, Arabian, Villain, Disney, Fancy Dress Costume is a must-have for anyone looking to dress as the iconic baddie from Aladdin, Jafar of course!
This brilliant Mens' Jafar Aladdin Costume comes complete with a Red and Black, Deluxe, long polyester Robe with horizontal satin panel across centre plus satin full length sleeves, attached 3D felt shoulder pieces and red satin Cape, full length and Headpiece in Black and Red with printed jewel embellishment and attached satin flaps to finish off the look.
Wicked and scheming, bring out your evil streak as the Sultan's "advisor", Jafar! Clad in these robes, be sure to practise your evil grin and demonic laughter as you try to wrest the lamp from the Genie before Aladdin gets there…
This is an officially licensed Disney Product.
Includes:-
Robe with Printed Belt
Cape
Hat
Trousers not included.
Standard: 36-42" Chest, 26-34" Waist

Extra Large: 46-50" Chest, 36-46" Waist
More Information
Description

This fantastic Mens, Jafar, Aladdin, Arabian, Villain, Disney, Fancy Dress Costume is a must-have for anyone looking to dress as the iconic baddie from Aladdin, Jafar of course!

This brilliant Mens' Jafar Aladdin Costume comes complete with a Red and Black, Deluxe, long polyester Robe with horizontal satin panel across centre plus satin full length sleeves, attached 3D felt shoulder pieces and red satin Cape, full length and Headpiece in Black and Red with printed jewel embellishment and attached satin flaps to finish off the look.

Wicked and scheming, bring out your evil streak as the Sultan's "advisor", Jafar! Clad in these robes, be sure to practise your evil grin and demonic laughter as you try to wrest the lamp from the Genie before Aladdin gets there…

This is an officially licensed Disney Product.

Includes:-

Robe with Printed Belt
Cape
Hat

Trousers not included.

Standard: 36-42" Chest, 26-34" Waist

Extra Large: 46-50" Chest, 36-46" Waist