Poe (X-Wing) Classic Kids Costume (RU-620264)
Star Wars: Episode IX Collection
As low as
£12.74
Regular Price
£14.99
£16.99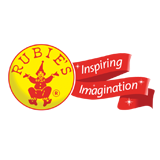 This stunning Poe, X-Wing, Classic, Kids, Star Wars, Disney, George Lucas, Fancy Dress Costume is a must-have for any Star Wars lover!
Join the Resistance forces as Poe Dameron, crack X-wing pilot and one of the heroes of Star Wars: The Force Awakens. Once inside your jumpsuit, you'll be all set to drop your visor, take the controls and head off into space.
This fantastic Poe (X-Wing) Classic Kids Costume comes complete with an Orange and White Jumpsuit with printed bodice, including chest mounted control panel, full length sleeves with digital print, attached Trousers with digital print including harness and moulded Half Mask with painted details and transparent eye cover, plus elastic strap to finish off the look.
Poe (X-Wing) Classic Kids Costume, just the thing for any little Poe fan!
Includes:-
• Jumpsuit
• Half Mask
Shoes NOT included.
Available in sizes:-
• Medium: Ages 5-6 Years
• Large: Ages 7-8 Years
More Information
Description

This stunning Poe, X-Wing, Classic, Kids, Star Wars, Disney, George Lucas, Fancy Dress Costume is a must-have for any Star Wars lover!

Join the Resistance forces as Poe Dameron, crack X-wing pilot and one of the heroes of Star Wars: The Force Awakens. Once inside your jumpsuit, you'll be all set to drop your visor, take the controls and head off into space.

This fantastic Poe (X-Wing) Classic Kids Costume comes complete with an Orange and White Jumpsuit with printed bodice, including chest mounted control panel, full length sleeves with digital print, attached Trousers with digital print including harness and moulded Half Mask with painted details and transparent eye cover, plus elastic strap to finish off the look.

Poe (X-Wing) Classic Kids Costume, just the thing for any little Poe fan!

Includes:-

• Jumpsuit

• Half Mask

Shoes NOT included.

Available in sizes:-

• Medium: Ages 5-6 Years

• Large: Ages 7-8 Years