Spider-Man Miles Morales Costume (RU-G34340)
Spider-Man: Into the Spider-Verse Collection
As low as
£16.14
Regular Price
£18.99
£22.99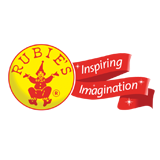 This fantastic Kids, Boys, Spider-Man, Spiderman, Miles Morales, Spider-Verse, Marvel, Superheroes, Fancy Dress Outfit is ideal for any little one who loves Spider-Man: Into the Spider-Verse.
This brilliant Boy's Miles Morales Costume comes complete with a Black and Red, Spider-Print Muscle Chest Top with Matching Snood and Spider-Web Print Design to finish off the look.
With Spider-Man as your mentor, heed his words, "Don't do it like me. Do it like you." Now you can with this Miles muscle top designed to take you straight to the heart of the Spider-Verse. When you're ready, it's time to swing!
Includes:-
Available in Sizes:-
More Information
Description

This fantastic Kids, Boys, Spider-Man, Spiderman, Miles Morales, Spider-Verse, Marvel, Superheroes, Fancy Dress Outfit is ideal for any little one who loves Spider-Man: Into the Spider-Verse.

This brilliant Boy's Miles Morales Costume comes complete with a Black and Red, Spider-Print Muscle Chest Top with Matching Snood and Spider-Web Print Design to finish off the look.

With Spider-Man as your mentor, heed his words, "Don't do it like me. Do it like you." Now you can with this Miles muscle top designed to take you straight to the heart of the Spider-Verse. When you're ready, it's time to swing!

Includes:-

Available in Sizes:-