Kids Spider-Man Spider-Verse Costume (RU-G31948)
Spider-Man: Into the Spider-Verse Collection
As low as
£16.14
Regular Price
£18.99
£22.99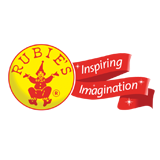 This amazing Kids, Boys, Spider-Man, Spiderman, Spider-Verse, Marvel, Teen, Superheroes Fancy Dress Outfit is ideal for any Spiderman: Into the Spider-Verse lover out there!
This brilliant Tween Spider-Man, Spider-Verse Costume comes complete with a Red and Blue Muscle Top with Black Spiderprint Design and Matching Snood to finish off the look.
"There's another universe. It looks and sounds like yours, but it's not…" Spider-Man is at the top of his game in this latest cartoon incarnation. Only this time, it looks like he's outnumbered by you and a whole crowd of Spider-Men!
Includes:-
Available in Sizes:-
More Information
Description

This amazing Kids, Boys, Spider-Man, Spiderman, Spider-Verse, Marvel, Teen, Superheroes Fancy Dress Outfit is ideal for any Spiderman: Into the Spider-Verse lover out there!

This brilliant Tween Spider-Man, Spider-Verse Costume comes complete with a Red and Blue Muscle Top with Black Spiderprint Design and Matching Snood to finish off the look.

"There's another universe. It looks and sounds like yours, but it's not…" Spider-Man is at the top of his game in this latest cartoon incarnation. Only this time, it looks like he's outnumbered by you and a whole crowd of Spider-Men!

Includes:-

Available in Sizes:-