Star-Lord Deluxe Costume (RU-700688)
Avengers: Endgame Collection
As low as
£22.94
Regular Price
£26.99
£29.99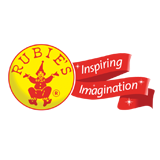 This Boys, Kids, Starlord, Avengers, Endgame, Guardians of the Galaxy, Marvel, Superheroes, Fancy Dress Outfit is ideal for anyone looking to dress as Starlord from Avengers: Endgame.
This brilliant Deluxe, Boys, Star-Lord Costume comes complete with a Red and Black, 3D Printed, Deluxe Padded Jumpsuit with attached Boot Tops and Silver Mask to finish off the look.
Suit up and follow your destiny, one that will turn you into Star-Lord! You will be Peter Quill, half-human and half Celestial, limbering up for your next encounter with the Mad Titan. But just who will have the last word this time? It's of Deluxe quality!
Includes:-
Jumpsuit with Attached Boot Tops
Mask
Available in sizes:-
Small: 3-4 Years, 44"-48" Height, 25"-26" Waist
Medium: 5-7 Years, 50"-54" Height, 27"-30" Waist
Large: 8-10 Years, 56"-60" Height, 27"-30" Waist
More Information
Description

This Boys, Kids, Starlord, Avengers, Endgame, Guardians of the Galaxy, Marvel, Superheroes, Fancy Dress Outfit is ideal for anyone looking to dress as Starlord from Avengers: Endgame.

This brilliant Deluxe, Boys, Star-Lord Costume comes complete with a Red and Black, 3D Printed, Deluxe Padded Jumpsuit with attached Boot Tops and Silver Mask to finish off the look.

Suit up and follow your destiny, one that will turn you into Star-Lord! You will be Peter Quill, half-human and half Celestial, limbering up for your next encounter with the Mad Titan. But just who will have the last word this time? It's of Deluxe quality!

Includes:-

Jumpsuit with Attached Boot Tops
Mask

Available in sizes:-

Small: 3-4 Years, 44"-48" Height, 25"-26" Waist
Medium: 5-7 Years, 50"-54" Height, 27"-30" Waist
Large: 8-10 Years, 56"-60" Height, 27"-30" Waist