Team Suit Avengers Kids Costume (RU-700653)
Avengers: Endgame Collection
As low as
£16.99
Regular Price
£19.99
£24.99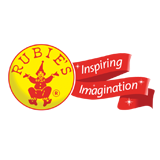 This fantastic, Kids, Unisex, Avengers, Endgame, Team Suit, Marvel, Fancy Dress Costume is a must-have for any little one looking to dress as one of the members from Avengers: Endgame.
This brilliant Kids' Avengers Team Suit Costume comes complete with a Grey, Black and Red, Metallic, 3D Printed Jumpsuit with Avengers Logo Print and attached Shoe Covers to finish off the look. 
Team up with your favourite super-heroes and stand shoulder to shoulder in their Team Suit. The white jumpsuit works for boys and girls and gets everyone on board to explore the Quantum Realm or take on the evil Thanos…
Suitable for Boys and Girls!
Includes:-
Jumpsuit with Shoe Covers
Available in sizes:-
Small: 3-4 Years, 44"-48" Height, 25"-26" Waist
Medium: 5-7 Years, 50"-54" Height, 27"-30" Waist
Large: 8-10 Years, 56"-60" Height, 27"-30" Waist
More Information
Description

This fantastic, Kids, Unisex, Avengers, Endgame, Team Suit, Marvel, Fancy Dress Costume is a must-have for any little one looking to dress as one of the members from Avengers: Endgame.

This brilliant Kids' Avengers Team Suit Costume comes complete with a Grey, Black and Red, Metallic, 3D Printed Jumpsuit with Avengers Logo Print and attached Shoe Covers to finish off the look. 

Team up with your favourite super-heroes and stand shoulder to shoulder in their Team Suit. The white jumpsuit works for boys and girls and gets everyone on board to explore the Quantum Realm or take on the evil Thanos…

Suitable for Boys and Girls!

Includes:-

Jumpsuit with Shoe Covers

Available in sizes:-

Small: 3-4 Years, 44"-48" Height, 25"-26" Waist
Medium: 5-7 Years, 50"-54" Height, 27"-30" Waist
Large: 8-10 Years, 56"-60" Height, 27"-30" Waist