Thor Deluxe Endgame Costume (RU-700673)
Avengers: Endgame Collection
As low as
£21.24
Regular Price
£24.99
£29.99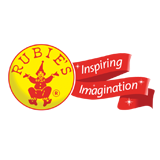 This fantastic Kids, Boys, Thor, Deluxe, Avengers, Endgame, Marvel, Superheroes Fancy Dress Costume is a must-have for any little one looking to dress as the God of Thunder!
This brilliant Boys' Deluxe Thor Costume comes complete with a Brown, 3D Printed Padded Jumpsuit with attached Boot Tops, Matching Brown Belt and Red Cape to finish off the look.
As their god, bring that electric pairing of thunder and lightning together and use it against your foes. This Avenger has the muscles to match, thanks to superb detail and padding, all to help you better defend fabled Asgard!
Includes:-
Padded Jumpsuit with Boot Tops
Belt
Cape
Available in sizes:-
Small: 3-4 Years, 44"-48" Height, 25"-26" Waist
Medium: 5-7 Years, 50"-54" Height, 27"-30" Waist
Large: 8-10 Years, 56"-60" Height, 27"-30" Waist
More Information
Description

This fantastic Kids, Boys, Thor, Deluxe, Avengers, Endgame, Marvel, Superheroes Fancy Dress Costume is a must-have for any little one looking to dress as the God of Thunder!

This brilliant Boys' Deluxe Thor Costume comes complete with a Brown, 3D Printed Padded Jumpsuit with attached Boot Tops, Matching Brown Belt and Red Cape to finish off the look.

As their god, bring that electric pairing of thunder and lightning together and use it against your foes. This Avenger has the muscles to match, thanks to superb detail and padding, all to help you better defend fabled Asgard!

Includes:-

Padded Jumpsuit with Boot Tops
Belt
Cape

Available in sizes:-

Small: 3-4 Years, 44"-48" Height, 25"-26" Waist
Medium: 5-7 Years, 50"-54" Height, 27"-30" Waist
Large: 8-10 Years, 56"-60" Height, 27"-30" Waist