WRAF Girl Costume (RU-620788)
Through the Ages Collection
As low as
£13.59
Regular Price
£15.99
£17.99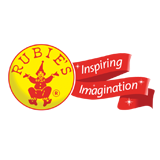 This gorgeous girls, wraf, raf, ww1, ww2, war, fancy dress costume is a must-have for any little one looking to dress up as a member from the British Woman's Royal Air Force from between 1918-1994.
This amazing Kids' WRAF Girl Costume comes complete with a Navy Blue Top with White Shirt Detail and Pocket Print, Matching Pencil Skirt, Matching Hat and Mock Log Book to finish off the look. 
Join the Women's Royal Air Force on parade! Set up in 1918 when hundreds joined up as drivers and mechanics, girls could take up a professional career as a WRAF from 1949 to 1994. Your uniform comes with its very own Job Log Book.
Includes:-
Available in sizes:-
Medium: Ages 5-6 Years
Large: Ages 7-8 Years
9-10 Years
More Information
Description

This gorgeous girls, wraf, raf, ww1, ww2, war, fancy dress costume is a must-have for any little one looking to dress up as a member from the British Woman's Royal Air Force from between 1918-1994.

This amazing Kids' WRAF Girl Costume comes complete with a Navy Blue Top with White Shirt Detail and Pocket Print, Matching Pencil Skirt, Matching Hat and Mock Log Book to finish off the look. 

Join the Women's Royal Air Force on parade! Set up in 1918 when hundreds joined up as drivers and mechanics, girls could take up a professional career as a WRAF from 1949 to 1994. Your uniform comes with its very own Job Log Book.

Includes:-

Available in sizes:-

Medium: Ages 5-6 Years
Large: Ages 7-8 Years
9-10 Years