Yoda Kids Star Wars Costume (RU-630877)
Star Wars: Classics Collection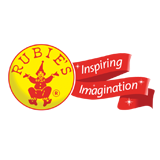 This fantastic Kids, Yoda, Star Wars, Disney, Fancy Dress Costume is a must-have for any little one looking to dress as Yoda from Star Wars.
This amazing Yoda Kids Star Wars Costume comes complete with a brown Jumpsuit with stand away collar and sewn in belt with printed detail, light brown Hooded Robe with full length trumpet sleeves and green Moulded Mask with painted details, holes for eyes and nose and elastic strap to finish off the look.
"Many followers, you have!" Wisdom comes to those who can emulate the great master Yoda. Everything you need to become the legendary Jedi Master is here - get ready to train those Jedis for the next 800 years!
Includes:-
• Jumpsuit
• Hooded Robe
• Mask
Available in sizes:-
• Small: Ages 3-4 Years
• Medium: Ages 5-6 Years
• Large: Ages 7-8 Years
More Information
Description

This fantastic Kids, Yoda, Star Wars, Disney, Fancy Dress Costume is a must-have for any little one looking to dress as Yoda from Star Wars.

This amazing Yoda Kids Star Wars Costume comes complete with a brown Jumpsuit with stand away collar and sewn in belt with printed detail, light brown Hooded Robe with full length trumpet sleeves and green Moulded Mask with painted details, holes for eyes and nose and elastic strap to finish off the look.

"Many followers, you have!" Wisdom comes to those who can emulate the great master Yoda. Everything you need to become the legendary Jedi Master is here - get ready to train those Jedis for the next 800 years!

Includes:-

• Jumpsuit

• Hooded Robe

• Mask

Available in sizes:-

• Small: Ages 3-4 Years

• Medium: Ages 5-6 Years

• Large: Ages 7-8 Years