Thanos Endgame Kids Costume (RU-700651)
Avengers: Endgame Collection
As low as
£16.99
Regular Price
£19.99
£24.99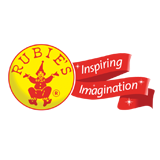 This amazing, Kids, Boys, Thanos, Avengers, Endgame, Marvel, Villain, Fancy Dress Costume is a must-have for any little one looking to dress as the super baddie, Thanos from Avengers: Endgame.
This brilliant Boys' Thanos Costume comes complete with a Bronze and Black, 3D Printed, Metallic, Jumpsuit with Printed Gauntlet Graphics on Left Arm, Attached Shoe Covers Covers, Tabard Top and Matching Mask to finish off the look.
Stare grimly out of your chiselled mask at the sorry state of humanity and a handful of desperate survivors. You are Thanos, on a quest to seek out every Infinity Stone, primed and eager to take on and wipe out every last Avenger!
Includes:-
Jumpsuit with Shoe Covers
Tabard Top
Mask
Available in sizes:-
Small: 3-4 Years, 44"-48" Height, 25"-26" Waist
Medium: 5-7 Years, 50"-54" Height, 27"-30" Waist
Large: 8-10 Years, 56"-60" Height, 27"-30" Waist
More Information
Description

This amazing, Kids, Boys, Thanos, Avengers, Endgame, Marvel, Villain, Fancy Dress Costume is a must-have for any little one looking to dress as the super baddie, Thanos from Avengers: Endgame.

This brilliant Boys' Thanos Costume comes complete with a Bronze and Black, 3D Printed, Metallic, Jumpsuit with Printed Gauntlet Graphics on Left Arm, Attached Shoe Covers Covers, Tabard Top and Matching Mask to finish off the look.

Stare grimly out of your chiselled mask at the sorry state of humanity and a handful of desperate survivors. You are Thanos, on a quest to seek out every Infinity Stone, primed and eager to take on and wipe out every last Avenger!

Includes:-

Jumpsuit with Shoe Covers
Tabard Top
Mask

Available in sizes:-

Small: 3-4 Years, 44"-48" Height, 25"-26" Waist
Medium: 5-7 Years, 50"-54" Height, 27"-30" Waist
Large: 8-10 Years, 56"-60" Height, 27"-30" Waist