Hulk Deluxe Endgame Costume (RU-700686)
Avengers: Endgame Collection
As low as
£21.24
Regular Price
£24.99
£29.99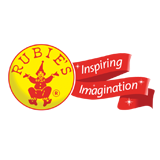 This brilliant, Kids, Boys, Avengers, Endgame, Marvel, Hulk, Deluxe, Superheroes, Fancy Dress Costume is a must-have for anyone looking to dress as the Incredible Hulk!
This amazing Boys' Hulk Deluxe Endgame Costume comes complete with a Green and Grey, Padded Jumpsuit with attached Boot Tops and Green Maskl with Character Detail to finish off the look. This outfit is of deluxe quality!
Get the awesome look of a fully mobilised Hulk! Thanks to its extra padding, you'll have muscles rippling in all the right places, a warning to foes and lesser super-heroes to keep a safe distance when you're angry and powered by your rage.
Includes:-
Padded Jumpsuit with Boot Tops
Mask
Available in sizes:-
Small: 3-4 Years, 44"-48" Height, 25"-26" Waist
Medium: 5-7 Years, 50"-54" Height, 27"-30" Waist
Large: 8-10 Years, 56"-60" Height, 27"-30" Waist
More Information
Description

This brilliant, Kids, Boys, Avengers, Endgame, Marvel, Hulk, Deluxe, Superheroes, Fancy Dress Costume is a must-have for anyone looking to dress as the Incredible Hulk!

This amazing Boys' Hulk Deluxe Endgame Costume comes complete with a Green and Grey, Padded Jumpsuit with attached Boot Tops and Green Maskl with Character Detail to finish off the look. This outfit is of deluxe quality!

Get the awesome look of a fully mobilised Hulk! Thanks to its extra padding, you'll have muscles rippling in all the right places, a warning to foes and lesser super-heroes to keep a safe distance when you're angry and powered by your rage.

Includes:-

Padded Jumpsuit with Boot Tops
Mask

Available in sizes:-

Small: 3-4 Years, 44"-48" Height, 25"-26" Waist
Medium: 5-7 Years, 50"-54" Height, 27"-30" Waist
Large: 8-10 Years, 56"-60" Height, 27"-30" Waist