Black Panther Kids Costume (RU-700682)
Avengers: Endgame Collection
As low as
£22.09
Regular Price
£25.99
£28.99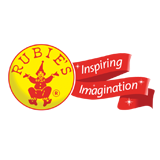 This amazing, Kids, Boys, Black Panther, Wakanda, T'Challa, Avengers, Endgame, Superheroes, Fancy Dress Costume is ideal for any little one looking to dress as Black Panther from Avengers: Endgame.
This incredible Kids' Black Panther Costume comes complete with a Black and White, 3D Printed, Metallic, Padded Jumpsuit with attached Boot Tops and Matching Mask to finish off the look. 
No need to ingest any heart-shaped herbs with their traces of Vibranium! Just slipping into this Black Panther suit is all you need to feel as powerful as the king of Wakanda. Time to join your fellow Avengers and defeat your oppressors!
Includes:-
Padded Jumpsuit with Boot Tops
Mask 
Available in sizes:-
Small: 3-4 Years, 44"-48" Height, 25"-26" Waist
Medium: 5-7 Years, 50"-54" Height, 27"-30" Waist
Large: 8-10 Years, 56"-60" Height, 27"-30" Waist
More Information
Description

This amazing, Kids, Boys, Black Panther, Wakanda, T'Challa, Avengers, Endgame, Superheroes, Fancy Dress Costume is ideal for any little one looking to dress as Black Panther from Avengers: Endgame.

This incredible Kids' Black Panther Costume comes complete with a Black and White, 3D Printed, Metallic, Padded Jumpsuit with attached Boot Tops and Matching Mask to finish off the look. 

No need to ingest any heart-shaped herbs with their traces of Vibranium! Just slipping into this Black Panther suit is all you need to feel as powerful as the king of Wakanda. Time to join your fellow Avengers and defeat your oppressors!

Includes:-

Padded Jumpsuit with Boot Tops
Mask 

Available in sizes:-

Small: 3-4 Years, 44"-48" Height, 25"-26" Waist
Medium: 5-7 Years, 50"-54" Height, 27"-30" Waist
Large: 8-10 Years, 56"-60" Height, 27"-30" Waist