Bone Kids Tights (RU-7566)
Kids Halloween Collection
As low as
£3.39
Regular Price
£3.99
£5.99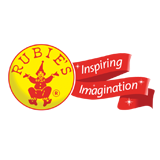 These spooky Bone, Kids, Skeleton, Halloween, Horror, Tights are a must-have for finishing off any Halloween outfit.
This gorgeous pair of Girls' Bone Kids Tights are Black with a White Bone/ Skeleton Print.
These tights give a whole new meaning to "see-thru"! Show off your bones to best effect when you match them to any Halloween frock. They'll appear to glow as you go!
Available in sizes:-
Small: 3-4 Years, 44"-48" Height, 25"-26" Waist
Medium: 5-7 Years, 50"-54" Height, 27"-30" Waist
More Information
Description

These spooky Bone, Kids, Skeleton, Halloween, Horror, Tights are a must-have for finishing off any Halloween outfit.

This gorgeous pair of Girls' Bone Kids Tights are Black with a White Bone/ Skeleton Print.

These tights give a whole new meaning to "see-thru"! Show off your bones to best effect when you match them to any Halloween frock. They'll appear to glow as you go!

Available in sizes:-

Small: 3-4 Years, 44"-48" Height, 25"-26" Waist
Medium: 5-7 Years, 50"-54" Height, 27"-30" Waist