Deluxe Rey Costume (RU-701263)
Star Wars: Episode IX Collection
As low as
£45.04
Regular Price
£52.99
£56.99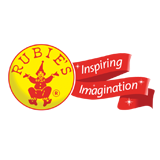 This brilliant Ladies, Deluxe, Rey, Star Wars, Disney, Rise of Skywalker, Episode 9, Fancy Dress Costume is a must-have for any Star Wars fanatic!
This incredible Ladies Deluxe Rey Costume comes complete with a White Hooded Top with Attached Wraps, Belt with Holster, Arm Warmers, Upper Arm Bands and Trousers to finish off the look.
Listen as Luke's words echo in your ears: "Every generation has a legend…" Will you be that legend? Celebrate The Rise of Skywalker with this stunning Rey outfit designed to help you re-enact favourite scenes or write your own epilogue.
Includes:-
• Hooded Top with Wraps
• Belt with Holster
• Arm Warmers
• Upper Arm Bands
• Trousers
Lightsaber and Boots NOT included.
Available in sizes:-
• Small: UK 8-10
• Medium: UK 12-14
• Large: UK 16-18
More Information
Description

This brilliant Ladies, Deluxe, Rey, Star Wars, Disney, Rise of Skywalker, Episode 9, Fancy Dress Costume is a must-have for any Star Wars fanatic!

This incredible Ladies Deluxe Rey Costume comes complete with a White Hooded Top with Attached Wraps, Belt with Holster, Arm Warmers, Upper Arm Bands and Trousers to finish off the look.

Listen as Luke's words echo in your ears: "Every generation has a legend…" Will you be that legend? Celebrate The Rise of Skywalker with this stunning Rey outfit designed to help you re-enact favourite scenes or write your own epilogue.

Includes:-

• Hooded Top with Wraps

• Belt with Holster

• Arm Warmers

• Upper Arm Bands

• Trousers

Lightsaber and Boots NOT included.

Available in sizes:-

• Small: UK 8-10

• Medium: UK 12-14

• Large: UK 16-18