EVA Kid's Skeleton Costume (RU-883821)
Kid's Halloween Collection
As low as
£16.99
Regular Price
£19.99
£19.99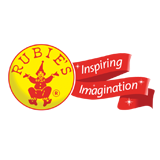 This fantastic Kids, EVA, Boys, Skeleton, Halloween, Horror, Fancy Dress Costume is a must-have for any little one looking to dress as a Skeleton this Halloween!
This spooky Kid's EVA Skeleton Costume comes complete with a Black and White Jumpsuit with attached EVA bones, matching Gloves and Skull Mask to finish off the look.
You'll love the 3D look of this all-in-one skeleton suit where the rubbery bones really poke out proud. Handy for any anatomy lesson, it really comes into its own when you take it out for walkies - funny and fearsome all at the same time!
Includes:-
Available in sizes:-
Small: 3-4 Years, 44"-48" Height, 25"-26" Waist
Medium: 5-7 Years, 50"-54" Height, 27"-30" Waist
Large: 8-10 Years, 56"-60" Height, 27"-30" Waist
Bristol Novelty Code:- 
R883821
More Information
Description

This fantastic Kids, EVA, Boys, Skeleton, Halloween, Horror, Fancy Dress Costume is a must-have for any little one looking to dress as a Skeleton this Halloween!

This spooky Kid's EVA Skeleton Costume comes complete with a Black and White Jumpsuit with attached EVA bones, matching Gloves and Skull Mask to finish off the look.

You'll love the 3D look of this all-in-one skeleton suit where the rubbery bones really poke out proud. Handy for any anatomy lesson, it really comes into its own when you take it out for walkies - funny and fearsome all at the same time!

Includes:-

Available in sizes:-

Small: 3-4 Years, 44"-48" Height, 25"-26" Waist
Medium: 5-7 Years, 50"-54" Height, 27"-30" Waist
Large: 8-10 Years, 56"-60" Height, 27"-30" Waist

Bristol Novelty Code:- 

R883821