Evil Queen Deluxe Costume (RU-300432)
Disney Classics Collection
As low as
£42.49
Regular Price
£49.99
£52.99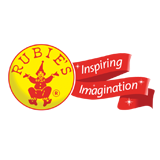 This fantastic Ladies, Evil Queen, Snow White, Disney, Halloween, Horror, Villain, Deluxe, Fancy Dress Costume is a must-have for anyone looking to dress as Snow White's rival - the Evil Queen of course!
Send a chill through any room you breeze into as The Evil Queen. As Snow White's nemesis, practise your glare as you stare out from your hood and crown, your flowing cape and towering collar! Surely you are the fairest of them all?
This stunning Deluxe Evil Queen Costume comes complete with a Long Blue Dress with Draped Sleeves with a White Trim, Black Deluxe Cape with attached White Collar, the Cape is also Red on the inside and a Black Fabric Hood with a Gold Metallic Crown to finish off that iconic look.
Appearing first in Disney's 1937 movie Snow White and the Seven Dwarfs, she is cold, cruel and extremely vain. The Queen owns a magic mirror, to which she poses the daily question "Mirror, mirror on the wall, who is the fairest of them all?" And you can guess that she is less than impressed when the mirror replies with "Snow White!"
Evil Queen Deluxe Costume, just the thing for any Disney themed event!
Includes:-
Deluxe Dress
Cape with Collar 
Fabric Hood with Crown
Available in sizes:-
Small: 8-10 UK
Medium: 12-14 UK
Large: 16-18 UK
More Information
Description

This fantastic Ladies, Evil Queen, Snow White, Disney, Halloween, Horror, Villain, Deluxe, Fancy Dress Costume is a must-have for anyone looking to dress as Snow White's rival - the Evil Queen of course!

Send a chill through any room you breeze into as The Evil Queen. As Snow White's nemesis, practise your glare as you stare out from your hood and crown, your flowing cape and towering collar! Surely you are the fairest of them all?

This stunning Deluxe Evil Queen Costume comes complete with a Long Blue Dress with Draped Sleeves with a White Trim, Black Deluxe Cape with attached White Collar, the Cape is also Red on the inside and a Black Fabric Hood with a Gold Metallic Crown to finish off that iconic look.

Appearing first in Disney's 1937 movie Snow White and the Seven Dwarfs, she is cold, cruel and extremely vain. The Queen owns a magic mirror, to which she poses the daily question "Mirror, mirror on the wall, who is the fairest of them all?" And you can guess that she is less than impressed when the mirror replies with "Snow White!"

Evil Queen Deluxe Costume, just the thing for any Disney themed event!

Includes:-

Deluxe Dress
Cape with Collar 
Fabric Hood with Crown

Available in sizes:-

Small: 8-10 UK
Medium: 12-14 UK
Large: 16-18 UK