Frozen II Elsa Costume (RU-300285)
Disney's Frozen II Collection
As low as
£49.29
Regular Price
£57.99
£59.99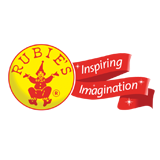 This gorgeous Ladies, Frozen II, Elsa, Queen, Disney, Fancy Dress Costume is a must-have for anyone looking to dress as Elsa from Disney's Frozen II.
This fantastic Ladies Frozen II Elsa Costume comes complete with a Long, Powder Blue, Satin Dress with Sequin Bodice and Suedette Belt with Glitter Snowflake and Gems. Skirt with Glitter Print Detail and Organza Glitter Printed Cape to finish off the look.
Frozen II Elsa Costume, just the thing for any Frozen fan!
Designed for grown-up Princess Elsas everywhere, this satin and sequin confection with its glitter, suede and snowflake touches will have you whooshing your organza cape in all directions, casting risky spells with uncertain outcomes…
Includes:-
• Dress
• Cape
Shoes NOT included.
Available in sizes:-
• Extra Small: UK 4-6
• Small: UK 8-10
• Medium: UK 12-14
• Large: UK 16-18
More Information
Description

This gorgeous Ladies, Frozen II, Elsa, Queen, Disney, Fancy Dress Costume is a must-have for anyone looking to dress as Elsa from Disney's Frozen II.

This fantastic Ladies Frozen II Elsa Costume comes complete with a Long, Powder Blue, Satin Dress with Sequin Bodice and Suedette Belt with Glitter Snowflake and Gems. Skirt with Glitter Print Detail and Organza Glitter Printed Cape to finish off the look.

Frozen II Elsa Costume, just the thing for any Frozen fan!

Designed for grown-up Princess Elsas everywhere, this satin and sequin confection with its glitter, suede and snowflake touches will have you whooshing your organza cape in all directions, casting risky spells with uncertain outcomes…

Includes:-

• Dress

• Cape

Shoes NOT included.

Available in sizes:-

• Extra Small: UK 4-6

• Small: UK 8-10

• Medium: UK 12-14

• Large: UK 16-18