Ghostbusters Child Costume (RU-620830)
As low as
£21.24
Regular Price
£24.99
£26.99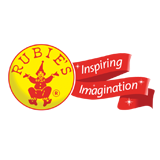 This Kids, Unisex, Ghostbusters, TV and Film, Halloween, 1980s, Fancy Dress Outfit ideal for anyone looking to dress as a Ghostbuster this Halloween.
This brilliant Ghostbusters Child Costume comes complete with a Grey, Printed Jumpsuit and an Inflatable Proton Wand to finish off the look. 
Someone out there is creating a device that amplifies paranormal activity. Join the Ghostbusters and go get the slimy green creatures! With your proton pack at the ready, hunt them down from subway and sewer to skyscraper.
Who you gonna call?
Includes:-
Jumpsuit
Inflatable Proton Wand
Available in sizes:-
Small: Ages 3-5 Years

Medium: Ages 5-7 Years

Large: Ages 8-10 Years
More Information
Description

This Kids, Unisex, Ghostbusters, TV and Film, Halloween, 1980s, Fancy Dress Outfit ideal for anyone looking to dress as a Ghostbuster this Halloween.

This brilliant Ghostbusters Child Costume comes complete with a Grey, Printed Jumpsuit and an Inflatable Proton Wand to finish off the look. 

Someone out there is creating a device that amplifies paranormal activity. Join the Ghostbusters and go get the slimy green creatures! With your proton pack at the ready, hunt them down from subway and sewer to skyscraper.

Who you gonna call?

Includes:-

Jumpsuit
Inflatable Proton Wand

Available in sizes:-

Small: Ages 3-5 Years

Medium: Ages 5-7 Years

Large: Ages 8-10 Years