Gladiator Kids Costume (RU-882800)
As low as
£14.44
Regular Price
£16.99
£18.99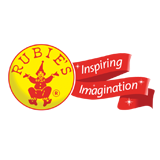 This brilliant Kids, Boys, Gladiator, Roman, Greek, Warrior, Fancy Dress Costume is a must-have for any little one looking to dress as a mighty and brave Gladiator!
This incredible and impressive Kids' Gladiator Costume comes complete with a Brown Tunic with Gold, Metallic Print, Red Shirt and Black Trousers with Brown Boot Tops to finish off the look. 
Enrol in gladiator school and see if you will be freed or forever enslaved. As a junior prize fighter in Roman times, you might go head-to-head with other gladiators or face a pride of 100 lions. There's only one way to find out!
Includes:-
Shirt
Tunic
Trousers
Boot Tops
Does NOT include Sword.
Available in sizes:-
Small: 3-4 Years, 44"-48" Height, 25"-26" Waist
Medium: 5-7 Years, 50"-54" Height, 27"-30" Waist
Large: 8-10 Years, 56"-60" Height, 27"-30" Waist
More Information
Description

This brilliant Kids, Boys, Gladiator, Roman, Greek, Warrior, Fancy Dress Costume is a must-have for any little one looking to dress as a mighty and brave Gladiator!

This incredible and impressive Kids' Gladiator Costume comes complete with a Brown Tunic with Gold, Metallic Print, Red Shirt and Black Trousers with Brown Boot Tops to finish off the look. 

Enrol in gladiator school and see if you will be freed or forever enslaved. As a junior prize fighter in Roman times, you might go head-to-head with other gladiators or face a pride of 100 lions. There's only one way to find out!

Includes:-

Shirt
Tunic
Trousers
Boot Tops

Does NOT include Sword.

Available in sizes:-

Small: 3-4 Years, 44"-48" Height, 25"-26" Waist
Medium: 5-7 Years, 50"-54" Height, 27"-30" Waist
Large: 8-10 Years, 56"-60" Height, 27"-30" Waist