Harley Quinn Face Jewels (RU-TGS-H18-07)
Special Price
£4.88
Regular Price
£5.74
£7.99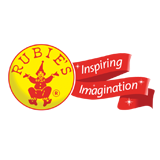 This gorgeous set of Ladies, Harley Quinn, Suicide Squad, Birds of Prey, DC, Face Jewels, Make Up is a must-have for anyone looking to finish off that rebellious Harley Quinn look!
These Harley Quinn Jewels are an Official Shrine product, collaborated with Warner Bros to bring you our super hero collection.
Become the ultimate psychotic beauty this Halloween with our red and blue Harley Quinn face jewels.
Harley Quinn Face Jewels, an all in one face jewel and glitter sticker combo! The product comes in six parts, two all in one jewels for below the eyes, then four heart jewels.
Perfect for parties and festivals!
Includes:-
More Information
Description

This gorgeous set of Ladies, Harley Quinn, Suicide Squad, Birds of Prey, DC, Face Jewels, Make Up is a must-have for anyone looking to finish off that rebellious Harley Quinn look!

These Harley Quinn Jewels are an Official Shrine product, collaborated with Warner Bros to bring you our super hero collection.

Become the ultimate psychotic beauty this Halloween with our red and blue Harley Quinn face jewels.

Harley Quinn Face Jewels, an all in one face jewel and glitter sticker combo! The product comes in six parts, two all in one jewels for below the eyes, then four heart jewels.

Perfect for parties and festivals!

Includes:-