Harley Quinn Tutu Costume (RU-886980)
As low as
£21.24
Regular Price
£24.99
£26.99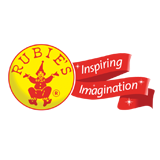 This Kids, Girls, Harley Quinn, DC, Lego, Suicide Squad, Batman, Villain Fancy Dress Outfit is a must-have for any little one looking to dress as Harleen Quinzel... aka Harley Quinn.
This amazing Girl's Harley Quinn Tutu Costume comes complete with a Black and Red Tutu Design Dress with a Diamond Print Pattern, Headpiece with attached Jester Hat and White Pom Poms, White Ruffle Collar, Black Eyemask and Red and Black Glovelets to finish off the look. 
She'll give anyone in Gotham city the runaround, with her red and black chequered dress, jester hat and that trademark mask to keep Batman from guessing her true identity...
This amazing costume is perfect for any Lego fans! Simply turn the outfit into Lego Harley Quinn with a Clown Makeup Kit and Yellow Face Paint!
Includes:-
Tutu Dress
Headpiece
Collar
Eye Mask
Glovelets
Available in Sizes:-
Small: Ages 3-4 Years
Medium: Ages 5-7 Years
More Information
Description

This Kids, Girls, Harley Quinn, DC, Lego, Suicide Squad, Batman, Villain Fancy Dress Outfit is a must-have for any little one looking to dress as Harleen Quinzel... aka Harley Quinn.

This amazing Girl's Harley Quinn Tutu Costume comes complete with a Black and Red Tutu Design Dress with a Diamond Print Pattern, Headpiece with attached Jester Hat and White Pom Poms, White Ruffle Collar, Black Eyemask and Red and Black Glovelets to finish off the look. 

She'll give anyone in Gotham city the runaround, with her red and black chequered dress, jester hat and that trademark mask to keep Batman from guessing her true identity...

This amazing costume is perfect for any Lego fans! Simply turn the outfit into Lego Harley Quinn with a Clown Makeup Kit and Yellow Face Paint!

Includes:-

Tutu Dress
Headpiece
Collar
Eye Mask
Glovelets

Available in Sizes:-

Small: Ages 3-4 Years
Medium: Ages 5-7 Years