Iron Man Kids Deluxe Costume (RU-700670)
Avengers: Endgame Collection
As low as
£22.94
Regular Price
£26.99
£29.99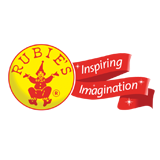 This fantastic, Kids, Boys, Deluxe, Avengers, Iron Man, Marvel, Tony Stark, Endgame, Superheroes, Fancy Dress Costume is a must-have for anyone looking to dress as Ironman from Avengers: Endgame.
This brilliant, Boy's Deluxe Iron Man Costume complete with a Red and Gold, Metallic, 3D, Padded, Printed Jumpsuit with Iron Man Suit Design, attached Boot Tops and a Matching, Gold and Red Mask to finish off the look.
This Deluxe edition of Tony Stark's Iron Man creation may not come fitted with nanotech to make it grow from precious little before your eyes, but in every other way, it takes you and your imagination onto the Avengers set!
Includes:-
Padded Jumpsuit with Boot Tops
Mask
Available in sizes:-
Small: 3-4 Years, 44"-48" Height, 25"-26" Waist
Medium: 5-7 Years, 50"-54" Height, 27"-30" Waist
Large: 8-10 Years, 56"-60" Height, 27"-30" Waist
More Information
Description

This fantastic, Kids, Boys, Deluxe, Avengers, Iron Man, Marvel, Tony Stark, Endgame, Superheroes, Fancy Dress Costume is a must-have for anyone looking to dress as Ironman from Avengers: Endgame.

This brilliant, Boy's Deluxe Iron Man Costume complete with a Red and Gold, Metallic, 3D, Padded, Printed Jumpsuit with Iron Man Suit Design, attached Boot Tops and a Matching, Gold and Red Mask to finish off the look.

This Deluxe edition of Tony Stark's Iron Man creation may not come fitted with nanotech to make it grow from precious little before your eyes, but in every other way, it takes you and your imagination onto the Avengers set!

Includes:-

Padded Jumpsuit with Boot Tops
Mask

Available in sizes:-

Small: 3-4 Years, 44"-48" Height, 25"-26" Waist
Medium: 5-7 Years, 50"-54" Height, 27"-30" Waist
Large: 8-10 Years, 56"-60" Height, 27"-30" Waist