Jasmine Aladdin Live Action Costume (RU-300303)
Disney's Aladdin Live Action Collection
As low as
£38.24
Regular Price
£44.99
£49.99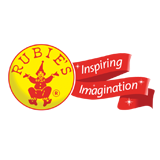 This gorgeous Ladies, Jasmine, Aladdin, Live Action, Disney, Blue, Arabian, Fancy Dress Costume is a must-have for anyone looking to dress as Princess Jasmine from Disney's Brand New Live Action remake of Aladdin.
This stunning Ladies' Jasmine Aladdin Live Action Costume comes complete with a Blue and Gold Satin Top with glitter print and gold brocade trim, plus satin shoulder straps with tulle, as well as tulle along the love heart neckline, matching Satin Harem Pants with elasticated ankles, these trousers also feature sheer peplum style overlay with glittery, peacock print and attached to gold satin belt and a matching Headpiece, moulded tiara with matching teal coloured print on an elastic strap to finish off the look.
Capture the grace, elegance and high-spirits of Agrabah's most eligible princess! Dressed in this floating, sheer ensemble with its delicate mesh peplum about the waist, you'll catch the breeze as you travel on your magic carpet!
This is an officially licensed Disney product.
Includes:-
Top
Hareem Pants
Headpiece
Available in Sizes:
Small UK 8-10

Medium UK 12-14

Large UK 16-18
More Information
Description

This gorgeous Ladies, Jasmine, Aladdin, Live Action, Disney, Blue, Arabian, Fancy Dress Costume is a must-have for anyone looking to dress as Princess Jasmine from Disney's Brand New Live Action remake of Aladdin.

This stunning Ladies' Jasmine Aladdin Live Action Costume comes complete with a Blue and Gold Satin Top with glitter print and gold brocade trim, plus satin shoulder straps with tulle, as well as tulle along the love heart neckline, matching Satin Harem Pants with elasticated ankles, these trousers also feature sheer peplum style overlay with glittery, peacock print and attached to gold satin belt and a matching Headpiece, moulded tiara with matching teal coloured print on an elastic strap to finish off the look.

Capture the grace, elegance and high-spirits of Agrabah's most eligible princess! Dressed in this floating, sheer ensemble with its delicate mesh peplum about the waist, you'll catch the breeze as you travel on your magic carpet!

This is an officially licensed Disney product.

Includes:-

Top
Hareem Pants
Headpiece

Available in Sizes:

Small UK 8-10

Medium UK 12-14

Large UK 16-18