Men's Jason Voorhees Deluxe Costume (RU-56046)
As low as
£38.24
Regular Price
£44.99
£54.99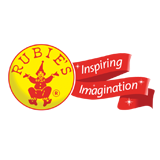 Men's Deluxe Jason Voorhees Halloween Fancy Dress Costume. Memories of the events at Camp Crystal Lake and new opportunities to run a muck at Higgins Haven combine to drive Friday the 13th anti-hero Jason Voorhees on another gruesome spree. Campers! You better beware!
The fantastic costume includes Vinyl 1/2 Mask, printed green shirt and green trousers.
This costume is available in a standard (chest, 38-42") and an XL (chest, 42-46").
Freak everyone out this Halloween with this frightening and iconic costume!
Gloves and machete not included
More Information
Description

Men's Deluxe Jason Voorhees Halloween Fancy Dress Costume. Memories of the events at Camp Crystal Lake and new opportunities to run a muck at Higgins Haven combine to drive Friday the 13th anti-hero Jason Voorhees on another gruesome spree. Campers! You better beware!

The fantastic costume includes Vinyl 1/2 Mask, printed green shirt and green trousers.

This costume is available in a standard (chest, 38-42") and an XL (chest, 42-46").

Freak everyone out this Halloween with this frightening and iconic costume!

Gloves and machete not included