Lando Calrissian Costume (RU-701293)
Star Wars: Episode IX Collection
As low as
£59.49
Regular Price
£69.99
£74.99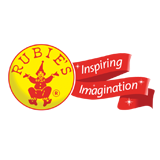 This incredible Mens, Lando Calrissian, Star Wars, Episode 9, Rise of Skywalker, Fancy Dress Costume is a must-have for anyone looking to dress as the iconic Lando!
This brilliant Mens Lando Calrissian Costume comes complete with a Long Blue and Black Cape, Yellow Top and Silver Printed Belt with Bandolier to finish off the look.
Head back to the controls of the Millennium Falcon with co-pilots Chewbacca, Poe Dameron and the rest of the Resistance crew! You'll have the Lando look – so steer the right course and you'll soon have your ship back on track!
Includes:-
• Cape
• Top
• Belt with Bandolier
Trousers, Shoes and Gun NOT included.
Available in sizes:-
• Standard: 36-42" Chest
• Extra Large: 42-46" Chest
More Information
Description

This incredible Mens, Lando Calrissian, Star Wars, Episode 9, Rise of Skywalker, Fancy Dress Costume is a must-have for anyone looking to dress as the iconic Lando!

This brilliant Mens Lando Calrissian Costume comes complete with a Long Blue and Black Cape, Yellow Top and Silver Printed Belt with Bandolier to finish off the look.

Head back to the controls of the Millennium Falcon with co-pilots Chewbacca, Poe Dameron and the rest of the Resistance crew! You'll have the Lando look – so steer the right course and you'll soon have your ship back on track!

Includes:-

• Cape

• Top

• Belt with Bandolier

Trousers, Shoes and Gun NOT included.

Available in sizes:-

• Standard: 36-42" Chest

• Extra Large: 42-46" Chest