Lego Batman Kids Costume (RU-300028)
DC Comics - Batman Collection
As low as
£20.39
Regular Price
£23.99
£26.99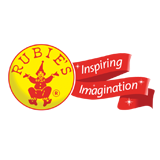 This brilliant Kids, Boys, Lego, Batman, DC, Superheroes, Bruce Wayne, Fancy Dress Outfit is ideal for any little one who loves the Lego Movie and Batman! 
This amazing Lego Batman Kids Costume comes complete with a Grey and Blue, Muscle Chest Printed Jumpsuit with Iconic Batman Design, Blue Soft Mask and a Blue Cape to finish off the look. 
Dress up as Gotham City's most famous crime fighter! This classic cartoon character comes to life in 3D as you slip on his suit with the fins on your wrists and the cape on your back. Look out, the Penguin and his henchmen can't be far!
Includes:-
Printed Jumpsuit
Soft Mask
Cape
Available in sizes:-
Small: Age 3-4 Years 

Medium: Age 5-6 Years

Large: Age 7-8 Years
More Information
Description

This brilliant Kids, Boys, Lego, Batman, DC, Superheroes, Bruce Wayne, Fancy Dress Outfit is ideal for any little one who loves the Lego Movie and Batman! 

This amazing Lego Batman Kids Costume comes complete with a Grey and Blue, Muscle Chest Printed Jumpsuit with Iconic Batman Design, Blue Soft Mask and a Blue Cape to finish off the look. 

Dress up as Gotham City's most famous crime fighter! This classic cartoon character comes to life in 3D as you slip on his suit with the fins on your wrists and the cape on your back. Look out, the Penguin and his henchmen can't be far!

Includes:-

Printed Jumpsuit
Soft Mask
Cape

Available in sizes:-

Small: Age 3-4 Years 

Medium: Age 5-6 Years

Large: Age 7-8 Years