Mad Scientist Kids Costume (RU-640785)
Kids Occupations Collection
As low as
£11.04
Regular Price
£12.99
£14.99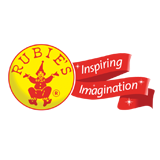 This fantastic Kids, Boys, Mad Scientist, Einstein, Genius, Science, Lab Coat, Fancy Dress Costume is a must-have for any little one looking to dress as a mad, yet genius scientist!
This incredibles Kids' Mad Scientist Costume comes complete with a White Jacket with Printed Scientist Design.
Not all scientists are mad, but it helps if you are! Slip into this fine lab coat and start on your next experiment. The coat comes printed with pocketful of pens, a magnifying glass and even a periodic table. The stains may well be real!
Includes:-
Shirt, Trousers, Shoes, Goggles and Beakers NOT INCLUDED.
Available in sizes:-
Medium: Ages 5-6 Years
Large: Ages 7-8 Years
9-10 Years (640786)
More Information
Description

This fantastic Kids, Boys, Mad Scientist, Einstein, Genius, Science, Lab Coat, Fancy Dress Costume is a must-have for any little one looking to dress as a mad, yet genius scientist!

This incredibles Kids' Mad Scientist Costume comes complete with a White Jacket with Printed Scientist Design.

Not all scientists are mad, but it helps if you are! Slip into this fine lab coat and start on your next experiment. The coat comes printed with pocketful of pens, a magnifying glass and even a periodic table. The stains may well be real!

Includes:-

Shirt, Trousers, Shoes, Goggles and Beakers NOT INCLUDED.

Available in sizes:-

Medium: Ages 5-6 Years
Large: Ages 7-8 Years
9-10 Years (640786)