Oriental Princess Kids Costume (RU-883612)
Around the World Collection
As low as
£13.59
Regular Price
£15.99
£17.99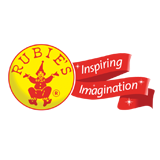 This incredible Girls, Oriental, Princess, Kids, Chinese, Mulan, Fancy Dress Costume is a must-have for any little one looking to dress as a Chinese Princess this World Book Day!
This gorgeous Girls' Oriental Princess Kids Costume comes complete with a Two-Tone Pink and Gold Dress with Oriental Style Design, Matching Gold/ Yellow Fan and Pink Hair Scrunchie to finish off the look.
For a theme night, party dress or family celebration, little girls will love this elegant Oriental dress. Richly patterned and finished with faux silk bands, it comes complete with matching fan and a scrunchie to gather up your hair.
Includes:-
Available in sizes:-
Small: Ages 3-4 Years
Medium: Ages 5-6 Years
More Information
Description

This incredible Girls, Oriental, Princess, Kids, Chinese, Mulan, Fancy Dress Costume is a must-have for any little one looking to dress as a Chinese Princess this World Book Day!

This gorgeous Girls' Oriental Princess Kids Costume comes complete with a Two-Tone Pink and Gold Dress with Oriental Style Design, Matching Gold/ Yellow Fan and Pink Hair Scrunchie to finish off the look.

For a theme night, party dress or family celebration, little girls will love this elegant Oriental dress. Richly patterned and finished with faux silk bands, it comes complete with matching fan and a scrunchie to gather up your hair.

Includes:-

Available in sizes:-

Small: Ages 3-4 Years
Medium: Ages 5-6 Years