Pennywise Chapter 2 Costume (RU-700021)
As low as
£29.74
Regular Price
£34.99
£36.99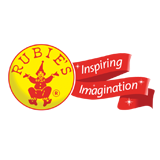 This terrifying Men's, Pennywise, IT, Chapter 2, Clown, Fancy Dress, Halloween, Costume is a must-have for any Horror Movie lover out there!
This spooky Men's Pennywise Chapter 2 Costume comes complete with a Grey, 3D Printed Shirt with Pennywise Print and Ruffle Design and a matching hard Mask to finish off the look. The Mask also has iconic Pennywise features with Clown Print to finish off the look.
Little children and members of the Losers Club had better beware of red balloons and steer clear of rain gullies in the pavement… Once inside this clown outfit, no one is safe from Pennywise, the ghoulish star of the chilling IT movies!
Includes:-
• Costume Top
• Mask
Available in sizes:-
• Standard: Fit's up to 44" Chest
• Extra Large: Fit's up to 48" Chest
More Information
Description

This terrifying Men's, Pennywise, IT, Chapter 2, Clown, Fancy Dress, Halloween, Costume is a must-have for any Horror Movie lover out there!

This spooky Men's Pennywise Chapter 2 Costume comes complete with a Grey, 3D Printed Shirt with Pennywise Print and Ruffle Design and a matching hard Mask to finish off the look. The Mask also has iconic Pennywise features with Clown Print to finish off the look.

Little children and members of the Losers Club had better beware of red balloons and steer clear of rain gullies in the pavement… Once inside this clown outfit, no one is safe from Pennywise, the ghoulish star of the chilling IT movies!

Includes:-

• Costume Top

• Mask

Available in sizes:-

• Standard: Fit's up to 44" Chest

• Extra Large: Fit's up to 48" Chest