Princess Leia Tween Kids Costume (RU-641085)
Star Wars: Classics Collection
As low as
£23.79
Regular Price
£27.99
£29.99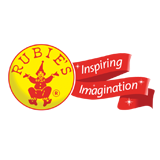 This stunning Girls, Tween, Teen, Princess, Leia, Organa, Kids, Star Wars, George Lucas, Disney, Fancy Dress Costume is a must-have for anyone looking to dress as Princess Leia from Star Wars.
This fantastic Tween Princess Leia Kids Costume comes complete with a long, white, Dress in polyester with stand away collar, foam backed, silver Belt in metallic fabric with printed details and fasten at back and brown Headband in polyester with bun features at sides to finish off the look.
Princess Leia Tween Kids Costume, just the thing for any Star Wars fan!
Includes:-
• Dress
• Headband
Shoes NOT included.
Available in sizes:-
• Ages 9-10 Years
• Ages 11-12 Years
• Ages 13-14 Years
More Information
Description

This stunning Girls, Tween, Teen, Princess, Leia, Organa, Kids, Star Wars, George Lucas, Disney, Fancy Dress Costume is a must-have for anyone looking to dress as Princess Leia from Star Wars.

This fantastic Tween Princess Leia Kids Costume comes complete with a long, white, Dress in polyester with stand away collar, foam backed, silver Belt in metallic fabric with printed details and fasten at back and brown Headband in polyester with bun features at sides to finish off the look.

Princess Leia Tween Kids Costume, just the thing for any Star Wars fan!

Includes:-

• Dress

• Headband

Shoes NOT included.

Available in sizes:-

• Ages 9-10 Years

• Ages 11-12 Years

• Ages 13-14 Years