Rocket Raccoon Costume (RU-700664)
Avengers: Endgame Collection
As low as
£18.69
Regular Price
£21.99
£24.99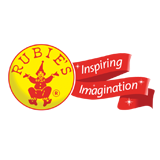 This brilliant Kids, Boys, Rocket, Raccoon, Guardians of the Galaxy, Avengers, Endgame, Marvel, Superheroes, Fancy Dress Outfit is ideal for any little one looking to dress as Rocket Raccoon from Avengers: Endgame.
This amazing Boys, Rocket Raccoon Costume comes complete with a Blue, Orange and Brown, 3D Printed Jumpsuit with attached Shoe Covers and a Brown and White Mask with Characted Detail to finish off the look.
Link arms (and branches) with Groot and head on out for an Avengers adventure! Swift and stealthy like an Earth raccoon, wearing this Rocket suit may enhance your powers and heighten your senses to a whole new level!
Includes:-
Jumpsuit with Attached Shoe Covers
Mask
Available in sizes:-
Small: 3-4 Years, 44"-48" Height, 25"-26" Waist
Medium: 5-7 Years, 50"-54" Height, 27"-30" Waist
Large: 8-10 Years, 56"-60" Height, 27"-30" Waist
More Information
Description

This brilliant Kids, Boys, Rocket, Raccoon, Guardians of the Galaxy, Avengers, Endgame, Marvel, Superheroes, Fancy Dress Outfit is ideal for any little one looking to dress as Rocket Raccoon from Avengers: Endgame.

This amazing Boys, Rocket Raccoon Costume comes complete with a Blue, Orange and Brown, 3D Printed Jumpsuit with attached Shoe Covers and a Brown and White Mask with Characted Detail to finish off the look.

Link arms (and branches) with Groot and head on out for an Avengers adventure! Swift and stealthy like an Earth raccoon, wearing this Rocket suit may enhance your powers and heighten your senses to a whole new level!

Includes:-

Jumpsuit with Attached Shoe Covers
Mask

Available in sizes:-

Small: 3-4 Years, 44"-48" Height, 25"-26" Waist
Medium: 5-7 Years, 50"-54" Height, 27"-30" Waist
Large: 8-10 Years, 56"-60" Height, 27"-30" Waist