Shuri Ladies Costume (RU-700754)
Avengers: Endgame Collection
As low as
£38.24
Regular Price
£44.99
£49.99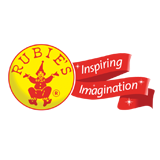 This amazing, Ladies, Shuri, Black Panther, Marvel, Avengers, Endgame, Superheroes, Fancy Dress Outfit is a must-have for any lady looking to dress as Shuri from Avengers: Endgame.
This stunning Ladies Shuri Costume comes complete with a Blue and Purple, 3D Print, Padded Jumpsuit with Attached Collar, Belt with Buckle and Drape, Armbands and Gauntlets to finish off the look.
Join the Golden Tribe of Wakanda! An innovator, known for creating her brother the Black Panther's Vibranium-weave suit, Shuri has no time for tradition. So if you're an Avenger that likes to look forward, not back, time to step this way!
Includes:-
Jumpsuit with Collar
Belt with Buckle and Drape
Armbands
Gauntlets
Available in sizes:-
Extra Small: 6-8, 31" bust, 23-24" waist
Small: 8-10, 32-34" bust, 25-27" waist
Medium: 12-14, 35-37" bust, 28-30" waist
Large: 14-16, 38-40 bust, 31-33" waist
More Information
Description

This amazing, Ladies, Shuri, Black Panther, Marvel, Avengers, Endgame, Superheroes, Fancy Dress Outfit is a must-have for any lady looking to dress as Shuri from Avengers: Endgame.

This stunning Ladies Shuri Costume comes complete with a Blue and Purple, 3D Print, Padded Jumpsuit with Attached Collar, Belt with Buckle and Drape, Armbands and Gauntlets to finish off the look.

Join the Golden Tribe of Wakanda! An innovator, known for creating her brother the Black Panther's Vibranium-weave suit, Shuri has no time for tradition. So if you're an Avenger that likes to look forward, not back, time to step this way!

Includes:-

Jumpsuit with Collar
Belt with Buckle and Drape
Armbands
Gauntlets

Available in sizes:-

Extra Small: 6-8, 31" bust, 23-24" waist
Small: 8-10, 32-34" bust, 25-27" waist
Medium: 12-14, 35-37" bust, 28-30" waist
Large: 14-16, 38-40 bust, 31-33" waist