The Flash DC Kids Costume (RU-640854)
As low as
£21.24
Regular Price
£24.99
£26.99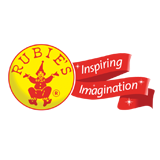 This brilliant Kids, Boys, The Flash, DC, Comics, Justice League, Barry Allen, Superhero, Fancy Dress Costume is ideal for any little one who is just as fast as the Flash! 
This amazing Boys' The Flash Costume comes complete with a Red and Yellow, Muscle Print Jumpsuit with Lightning Bolt Logo, Matching Red and Yellow Headpiece and Yellow Belt to finish off the look. 
Run at near light-speed like scientist-turned-Super-hero Barry Allen, best known to all DC Comics fans as The Flash!
Includes:-
Available in Sizes:-
Small: Age 3-4 Years 
Medium: Age 5-6 Years
Large: Age 7-8 Years
More Information
Description

This brilliant Kids, Boys, The Flash, DC, Comics, Justice League, Barry Allen, Superhero, Fancy Dress Costume is ideal for any little one who is just as fast as the Flash! 

This amazing Boys' The Flash Costume comes complete with a Red and Yellow, Muscle Print Jumpsuit with Lightning Bolt Logo, Matching Red and Yellow Headpiece and Yellow Belt to finish off the look. 

Run at near light-speed like scientist-turned-Super-hero Barry Allen, best known to all DC Comics fans as The Flash!

Includes:-

Available in Sizes:-

Small: Age 3-4 Years 
Medium: Age 5-6 Years
Large: Age 7-8 Years