Yoda Toddler Costume (RU-888077)
Star Wars Costume Collection
As low as
£16.99
Regular Price
£19.99
£24.99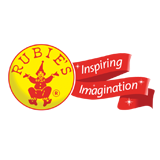 This adorable Kids, Toddler, Star Wars, Yoda, Jedi, Fancy Dress Outfit is a must-have for anyone looking to dress as Master Yoda from the Star Wars universe.
This amazing Kids Yoda Toddler Costume comes complete with a White and Brown Hooded Robe and a Green Headpiece with attached Yoda Ears and fastens up with Velcro for an easy and secure wear.
Cute this little jedi master looks in Yoda's trademark robe and ears.
Includes:-
Available in Sizes:-
More Information
Description

This adorable Kids, Toddler, Star Wars, Yoda, Jedi, Fancy Dress Outfit is a must-have for anyone looking to dress as Master Yoda from the Star Wars universe.

This amazing Kids Yoda Toddler Costume comes complete with a White and Brown Hooded Robe and a Green Headpiece with attached Yoda Ears and fastens up with Velcro for an easy and secure wear.

Cute this little jedi master looks in Yoda's trademark robe and ears.

Includes:-

Available in Sizes:-