Yoda Tween Star Wars Costume (RU-641086)
Star Wars: Classics Collection
As low as
£26.34
Regular Price
£30.99
£34.99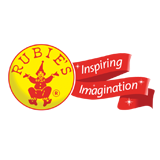 This fantastic Tween, Teen, Kids, Yoda, Star Wars, Disney, Fancy Dress Costume is a must-have for anyone looking to dress as Yoda from Star Wars.
"A legendary Jedi Master I am," whispers Yoda, wisest of all Jedi trainers. Inside his suit, wearing the mask and wrapped in his hooded robe, you'll feel that the Force is strong and you'll begin to share your 800 years of experience.
This incredible Yoda Tween Star Wars Costume comes complete with a brown Jumpsuit with stand away collar and sewn in belt with printed detail, light brown Hooded Robe with full length trumpet sleeves and green Moulded Mask with painted details, holes for eyes and nose and elastic strap to finish off the look.
Yoda Tween Star Wars Costume, just the thing for any Star Wars lover!
Includes:-
• Jumpsuit
• Hooded Robe
• Mask
Shoes NOT included.
Available in sizes:-
• Ages 9-10 Years
• Ages 11-12 Years
• Ages 13-14 Years
More Information
Description

This fantastic Tween, Teen, Kids, Yoda, Star Wars, Disney, Fancy Dress Costume is a must-have for anyone looking to dress as Yoda from Star Wars.

"A legendary Jedi Master I am," whispers Yoda, wisest of all Jedi trainers. Inside his suit, wearing the mask and wrapped in his hooded robe, you'll feel that the Force is strong and you'll begin to share your 800 years of experience.

This incredible Yoda Tween Star Wars Costume comes complete with a brown Jumpsuit with stand away collar and sewn in belt with printed detail, light brown Hooded Robe with full length trumpet sleeves and green Moulded Mask with painted details, holes for eyes and nose and elastic strap to finish off the look.

Yoda Tween Star Wars Costume, just the thing for any Star Wars lover!

Includes:-

• Jumpsuit

• Hooded Robe

• Mask

Shoes NOT included.

Available in sizes:-

• Ages 9-10 Years

• Ages 11-12 Years

• Ages 13-14 Years