Bournemouth University | Freshers Week 2019
Freshers are you ready for Freshers week 2019? Prepare yourself for some amazing nights and make sure you are prepared for Freshers 2019!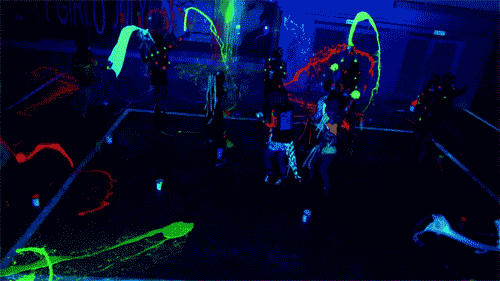 So what events are going on for Freshers week?
Well we think the three hottest events are the following:-
1.The Freshers Zoo at Cameo // Bournemouth Freshers 2019 - 24th September
2.The Freshers Circus at Cameo // Bournemouth Freshers 2019 - 3rd October
3.Official Neon Glow Rave - UV Jump Off // Bournemouth Freshers 2019 - 1st October
Need to prepare yourself for these epic events? Well don't panic - we are here to help!
To view more events going on for Bournemouth Freshers click here.
The Freshers Zoo at Cameo / The Hottest Animal Outfits for Students
A message from Cameo themselves:- Welcome to The Freshers Zoo, our huge party where everyone dresses up as their favourite animals! A fancy dress shindig with Bournemouth's best House & Hip Hop DJs, prepare for one wild night on the tiles. See you on the dancefloor.
What to expect - ?Animal Party Inflatables ?LIVE Gorrila Performers ? Lion Facemasks ? Onesies Outfits Welcome ?Animal Fancy Dress Welcome ? Costumes Welcome ? Headpieces Welcome ? £250 cash for the best dressed
Dress code: Panda / Zebra / Lion / Monkey / Casual
This gorgeous ladies Fever Panda costume is perfect for any lady who loves the cuddly and cute creatures. This brilliant costume comes with a white and black tutu dress with black heart detail and detachable clear straps, black jacket with ears and paw prints on the hands and black boot covers.
This amazing Adults Unisex Lion Animal Fancy Dress Costume is perfect for any Safari lover! This hilarious Lion Unisex Fancy Dress Outfit comes complete with an Orange Printed Jumpsuit with a Zip Up Front. There is also an attached Hood with Lion Details, Faux Mane and Ears and a matching Attached Tail on the Jumpsuit. It's simply a must-have for any animal themed event and for all festivals! Perfect for Freshers 2019!
This awesome black and white zebra costume is ideal for any zoo loving person out there! Turn heads at your next party with this incredible costume! This costume includes a black and white zebra print, soft body suit with zip up front with attached tail. This costume also comes with a matching zebra hood with a cuddly zebra face design.
Partying hard can be tiring, so why not party and monkey around in this Monkey All In One Costume this year, and have a cute and comfy costume. Take the chore out of parties. Comes complete with monkey hood.
The Freshers Circus at Cameo / The Best Circus themed outfits for Students!
The ringmaster has spoken, Cameo will be swinging open their doors for the Bournemouth Freshers Circus! Expect entertaining performances to create a truly twisted party experience. The Freshers Circus will ALSO not be short of surprises, expect:
?Free Candy Floss??Circus Clowns??Fire Performers???Stilt Walkers??
? Music for EVERYONE: Hip Hop / R&B / Commercial / House / D&B
Anne Wheeler is a fictional character in the film The Greatest Showman who performs as one of P. T. Barnum's circus acts. She is portrayed by former Disney Channel star Zendaya. You can become this fantastic greatest showman character with this beautiful ladies trapeze artist costume. This lovely costume comes complete with purple leotard body suit, with attached netted bustle and matching purple gloves.
This ladies costume comes complete in the style of a ringmaster, red jacket with attached shirt with red and gold stripes, the jacket has the gold lapels with tassled attached, black skirt and mini top hat on head band.
Inspired by the imagination of P. T. Barnum, The Greatest Showman is an original musical that celebrates the birth of show business & tells of a visionary who rose from nothing to create a spectacle that became a worldwide sensation. Become P.T Barnum himself with this fantastic circus ringmaster costume.
This superb costume comes with red tailcoat jacket with gold tasselled epaulettes, red and gold mock shirt and black trousers.
Roll up to the circus and see the mighty strongman, from the new circus range comes this brilliant strong man costume with authentic muscles.
This fantastic costume comes complete red and white short jumpsuit with attached tattooed muscles. Moustache is also included.
Official Neon Glow Rave - UV Jump Off | Best UV Products - ideal for Students!
Cameo: ▼ 2,799 FRESHERS will be taking over Cameo to bring you the BIGGEST UV Neon Laser Rave in town. We've got the biggest 
We're loaded this freshers - This year, you can expect
? 10,000 Glowsticks ? 12FT LED Dancing Glowbot ? Co2 ⚡️ Lasers ? A Truck load of UV Cannons ? Neon Facepainting stations ? UV Inflatables ? Insane Ibiza festival Laser Shows ?  Neon Confetti ?‍♂️ LED Finger Lights ?Cheap Student Priced Drinks ⚡️A Pools Worth of Free Neon Paint ?Hundreds of FREE Neon Give aways ? 4+ DJ's Across the Venues Arenas
This Neon Makeup Kit is sure to add the finishing touch to your party look. This fantastic set includes pink and yellow pots of liquid latex and 2 brushes, this kit has everything you need to add the finishing touches. Pink & Yellow UV Make Up Pots & 2 Sponge Applicators, 29.57ml/1 US fl.oz.
Fever Khloe wig, long neon red, a professional quality ladies wig that is styleable and heat resistant 120c /248f. This gorgeous wig is long with a wave and centre parting. 26" long. Hand Washable. Fully adjustable wig cap for secure fit. Lightweight and comfortable. Faux skin crown/ parting. Natural looking professional grade fibre. Style just as you would your own hair, using heated appliances up to 120c.
This amazing Ladies' Neon Pink Leotard is Pink and made of a Jersey-like material. It's elasticated so it fits in all the right places.
Neon Pink Leotard, perfect for that Freshers event!
Neon Red Light Up Mask. This LED Neon Red Light Up Mask is perfect for anyone heading to a UV NEON party!
This Purge like mask is black with attached red Cross Eyes and Stitched Up Mouth.
Our Stores
We have a brand new store in Bournemouth Town on Commercial Road which is bigger and better then all our other stores! We also have a Queens way store in Southampton, Castle Lane Store in Bournemouth and our Poole Store in the Dolphin Shopping Centre! Don't forget also if you are local and would like to reserve an item then you can purchase anything online on our website and collect in store! Equally, if you cannot make it into one of our stores because your schedule is too busy, that's not a problem either! Just shop online, on our fast and even more efficient website! Buying online has never been so easy and safe on our secure site! Furthermore, browse thousands of fancy dress outfits and make sure you choose the one that's perfect for you!
All off our stores are completely kitted out with everything you could possibly need for the BU Freshers 2019! Make sure you come into Hollywood Fancy Dress now or go online to find your outfit, accessories or makeup!
Hollywood Fancy Dress
31-35 Castle Lane West
Bournemouth
Dorset BH9 3LH
HOLLYWOOD FANCY DRESS
102 Commercial Road
Bournemouth
BH2 5LR
Hollywood Fancy Dress
Unit 84
Dolphin Centre
Poole Town Centre
BH15 1SZ
Hollywood Just For Fun
31-37 Queensway,
Southampton Town Centre
S014 3BL
Remember to party and drink responsibly!